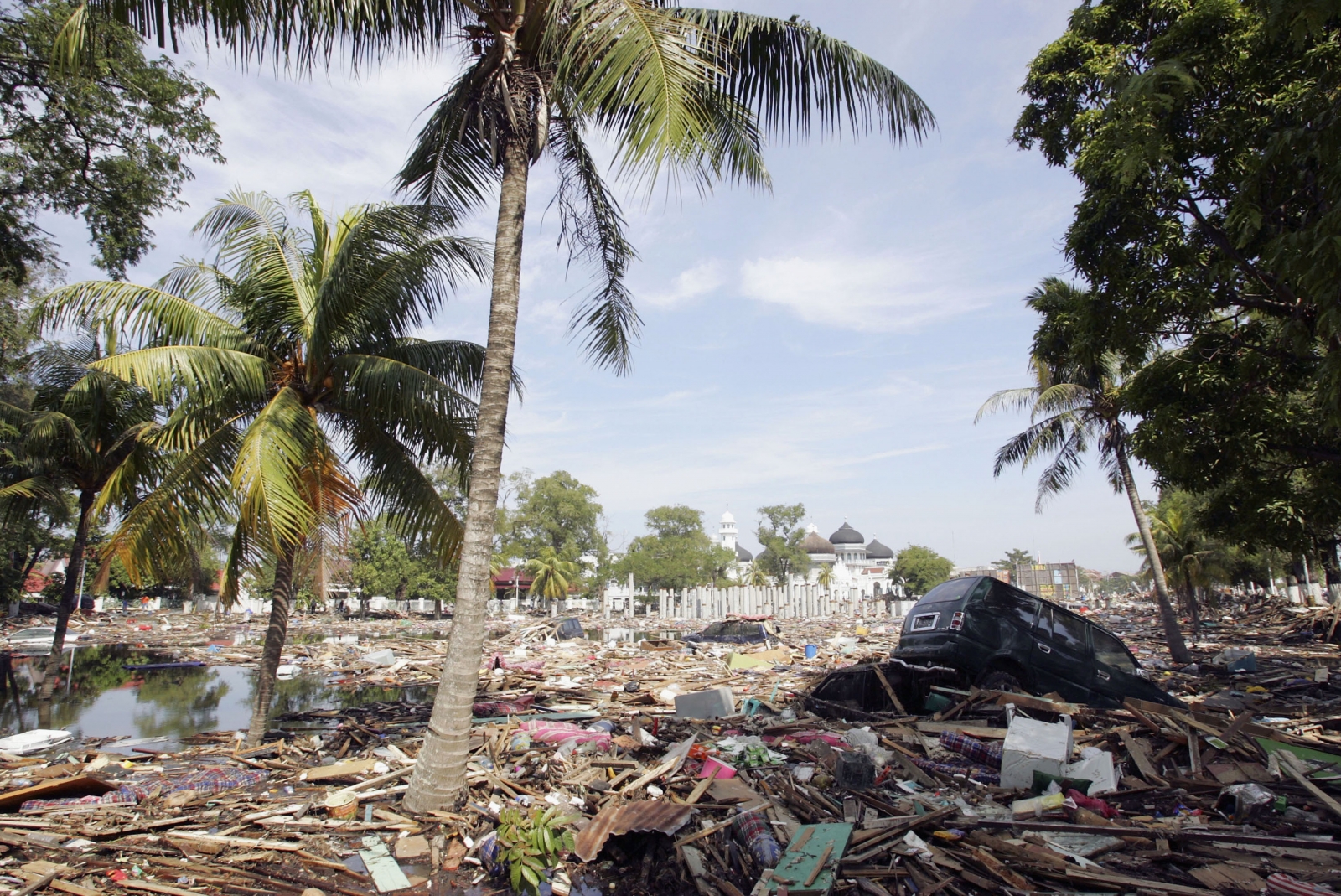 It has been 10 years since the Indian Ocean tsunami and earthquake devastated parts of Indonesia Sri Lanka, India and Thailand.
The disaster was the world's deadliest tsunami, with over 230,000 people killed and half a million injured by the waves that battered the low-lying coast.
Key facts about the disaster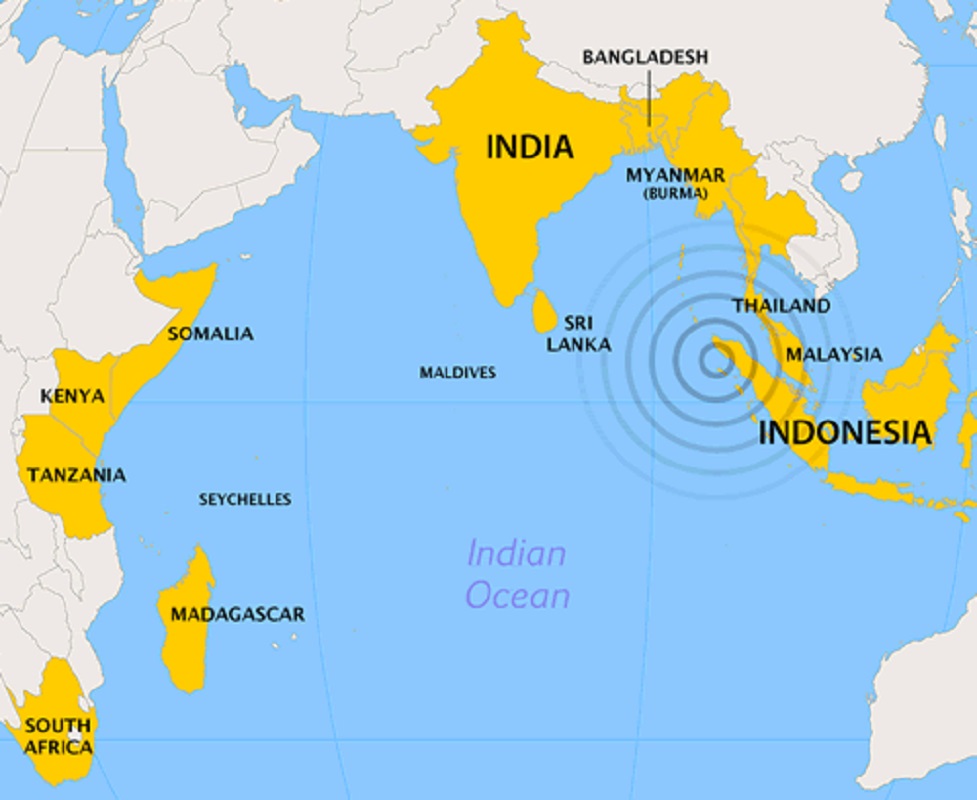 The earthquake hit at just before 1am GMT or 7.58am local time on 26 December 2004. The magnitude 9.1 earthquake struck 30km below the surface around 160km off the western coast of northern Sumatra. The Burma plate subducted below the Indian plate, with the latter being thrust upwards 20m. Rather than small sections of the plate shifting, a stretch of 1,200km suddenly moved.
The relatively shallow water where the earthquake struck meant the energy released was equivalent to 23,000 Hiroshima-type atomic bombs – when earthquake strike deeper, the energy dissipates as it travels towards the surface.
The wave itself was only about 50cm high but it was extremely long – about 500km – and was travelling at about the same speed as a jet airliner. While a boat in the ocean would hardly have noticed it passing, as it entered shallower water near coastlines, it started to slow and build. Waves of up to 15m hit the coastlines of Sumatra, Thailand, India and Sri Lanka, with another report saying the tsunami reached up to 30m in some areas.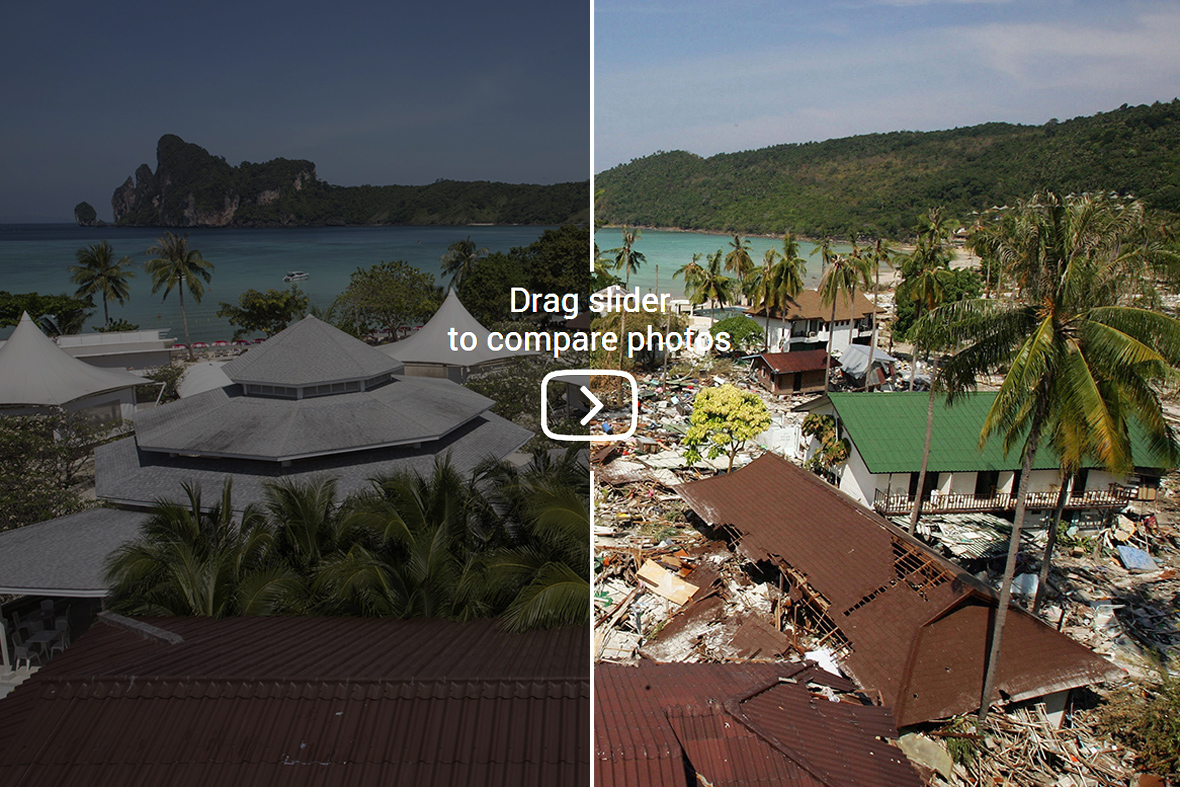 The waves travelled about two kilometres inland in some areas. The reason the waves were so devastating was that much of the coast affected was very low-lying, so the water could continue to travel inland, wrecking everything in its path. The tsunami was travelling with so much energy it went as far as 5,000km to Africa, where it still had enough force to destroy property and kill people.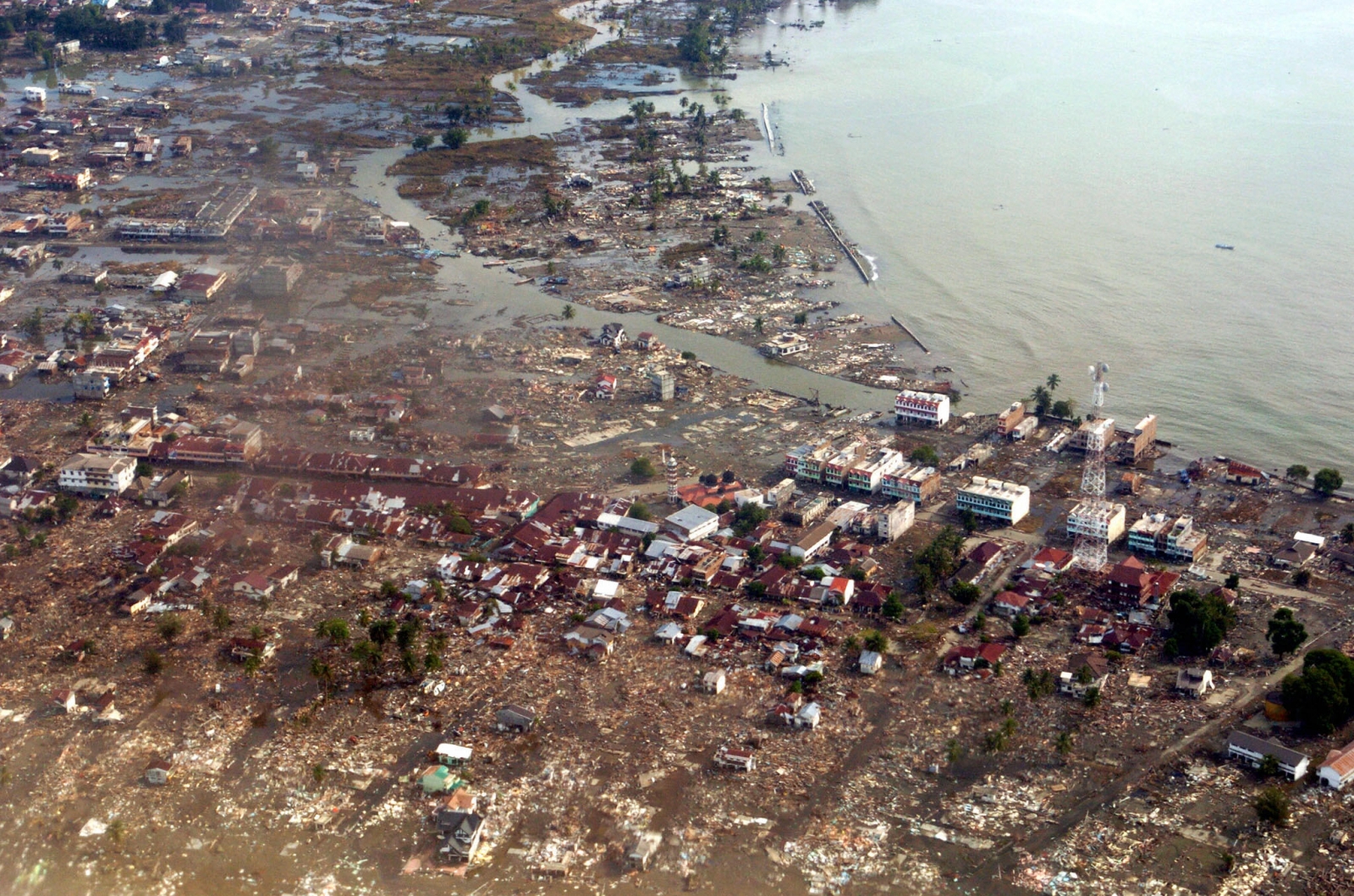 In total, 14 countries were affected by the disaster. These were India, Indonesia, Malaysia, the Maldives, Myanmar, Somalia, Sri Lanka, Thailand, Bangladesh, South Africa, Madagascar, Kenya, Tanzania and the Seychelles. Up to five million people were affected by the tsunami.
Over 500,000 people were injured by the tsunami, with a further 150,000 at risk from infectious diseases in the aftermath. The exact death toll is unknown, but over 230,000 are believed to have been killed with thousands more missing. Indonesia was worst affected, with an estimated 170,000 dead.
The global response to the tsunami was unprecedented, with billions raised shortly after the disaster. The Disaster Emergency Committee launched its appeal on 29 December and raised £392 from the British public. Most of the money was used in Sri Lanka, Indonesia and India, where it was used to rebuild homes that had been destroyed.