With a franchise as long running as this one, it's sometimes hard to distinguish each movie from the rest. Throw in the fact that nearly every film has the exact same cast (and very similar storylines) and it is practically impossible to remember the individual plots.
The iconic action-packed series will jumpstart back to life with Furious 7 (released 3 April)
Ahead of it hitting cinemas, IBTimes UK offers up a brief lowdown of each Fast & Furious movie (just in case you haven't got 11 and a half hours to marathon them today).
The Fast And The Furious (2001)
The first instalment follows undercover LAPD officer Brian O'Conner (Paul Walker) as he attempts to stop Dominic Toretto (Vin Diesel) and his group of semi-truck hijackers from stealing expensive electronic equipment. The crew have been carrying out such tasks for weeks and caught the Los Angeles police attention, leading to the mission.
But O'Conner's loyalties are tested when he becomes captivated by the racing world Toretto lives in (and Toretto's sister) and is asked to join his ranks in order to help them beat a rival racing crew.
2 Fast 2 Furious (2003)
Following on from the original film, Brian O'Conner is now on the run from the FBI after bonding with Toretto and helping him escape punishment, despite his original mission. Turning his back on the police altogether he starts making large amounts of money from drag racing all over America.
Settled in Miami, O'Conner gets arrested when the police surprise him at the end of one of his races. Whilst detaining him, his former boss Agent Bilkins proposes him a deal; if he helps them take down Californian drug lord Carter Verone then his record will be wiped clean. O'Conner accepts and employs his ex-con friend Roman Pearce (Tyrese Gibson) to aid him in carrying out the task.
The Fast And The Furious: Tokyo Drift (2006)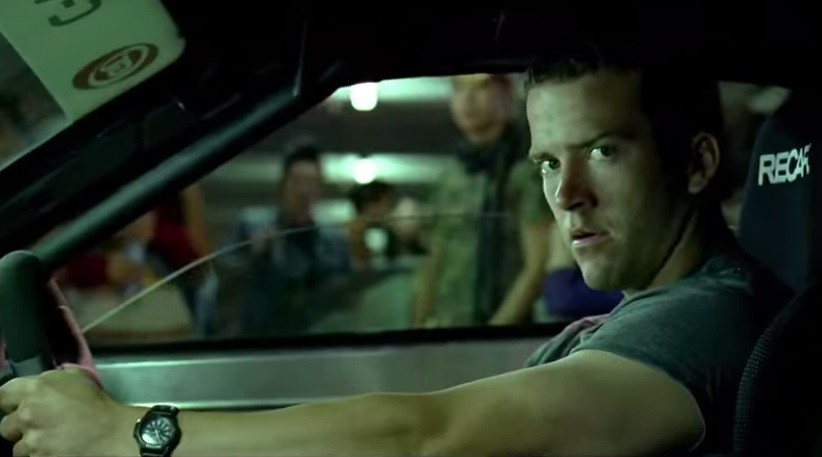 Chronologically coming after the sixth film in terms of its events, Tokyo Drift features completely new characters from the previous two.
When high-school student Sean Boswell (Lucas Black) and his friend Clay get into a racing accident, Boswell's mother sends him to live with his strict father in Tokyo, to avoid a jail sentence. Whilst in Tokyo, Sean falls in love with the city's high octane racing scene, as well as a Japanese girl named Neela.
The problem is Sean's growing talent in driving aggravates Yakuza, the Japanese Mafia who make a lot of money from winning these underground races. Not only that, but his new love Neela is involved with notorious racer DK (Drift King) who wants Sean out of the picture for good.
Amongst the end credits of the film, Vin Diesel cameos as his original character Dom Toretto, further connecting all of the movies so far.
Fast & Furious (2009)
Back with the original cast members, O'Conner has become a member of the LA FBI after helping them in the second movie, tracking down drug lord, Arturo Braga.
Elsewhere, Toretto, his girlfriend Letty (Michelle Rodriguez) and his new crew are busy hijacking fuel tankers in the Dominican Republic. After one of his garages is raided, the leader believes the police may be on to them and makes the decision that they should all go their separate ways. Toretto moves to Florida in the middle of the night, believing that Letty is safer without him around.
Brian and Dom's paths soon cross however, when Dom gets a phone call saying that Letty had been murdered. Angry for revenge, he goes searching for those responsible and finds that Brian is following the same people under his investigation of Bruga.
The duo come together once again to simultaneously bring down Bruga and find out what really happened to Letty. Although their mission was successful, Toretto is unable to evade the judicial system any longer and at the end of the film gets arrested and is sentenced to 25 years minimum in prison.
Fast Five (2011)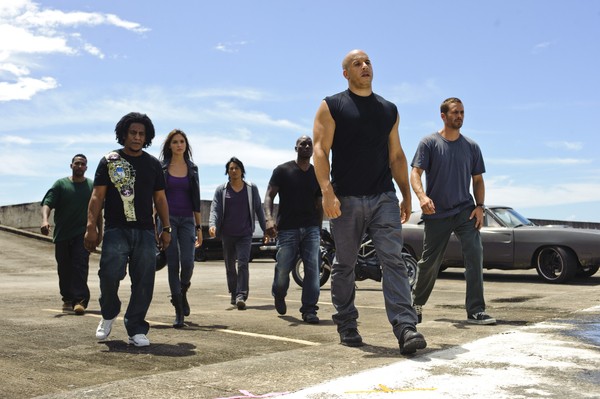 On his way to his incarceration, Dom's bus is intercepted by Brian and his sister Mia Toretto (Jordana Brewster) hell-bent on busting him out and saving him from a life in jail. In an attempt to elude the authorities, the trio travel across the border to Brazil where they find themselves in one last job to gain their freedom.
Meanwhile, Secret Service Agent Luke Hobbs (Dwayne Johnson), has been hired to track down Dom and Brian and will stop at nothing until he gets his men. But as he gets closer to the pair, he begins to wonder if they truly are the bad guys.
Fast & Furious 6 (2013)
After their Rio De Janeiro heist left them with a vast amount of money, the gang are living their own separate lives around the world, all of them unable to reunite and return home in fear of going to prison for their (by this point, many) illegal activities.
But Hobbs has been following an organisation of highly-skilled mercenary drivers, led by ex-Special Ops agent Owen Shaw (Luke Evans), who are responsible for many violent crimes across 12 countries. During his investigation, Hobbs discovers that Letty (Loretto's ex-girlfriend, believed to be dead) is involved with Shaw.
Knowing he can't capture Shaw single-handedly, Hobbs finds Toretto to ask him to get his original group back together to end Shaw's villainy. Drawn to the case because of Letty, Toretto agrees to assist Hobbs on the condition that he, Brian, Roman, Mia and the others are all given pardons against their criminal records.
Wow! That's a whole lot of action, right?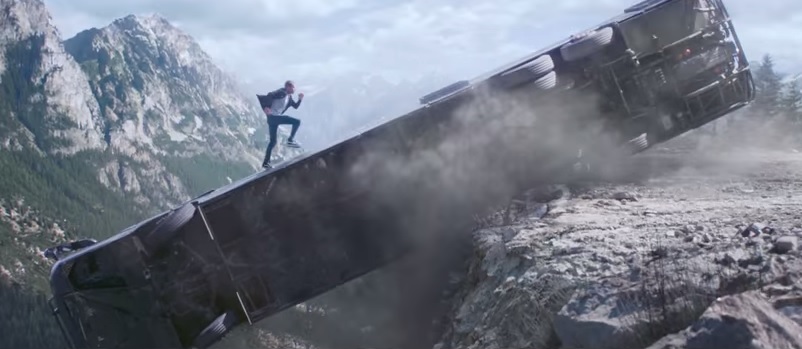 Now, intriguingly, the new movie, Furious 7 will continue on from Tokyo Drift as well as keeping up with the story paved in the sixth instalment. After thinking the group were out of the criminal world for good, they discover they are each being hunted by Owen Shaw's older brother, Ian (Jason Statham) who is seeking revenge for what happened to his brother in Fast & Furious 6.
Although, that's not all the gang has to worry about when Jakarde, a Somalian terrorist attempts to steal a computerised terror program that can turn any electronic device into a weapon.
So, banding back together one more time, the heroes do everything they can to fend off Shaw whilst also retrieving the program before Jakarde gets his hands on it.