A massive haul of luxury watches, shotguns and bundles of cash has been seized from one of the UK's most notorious gangs.
Fourteen people were arrested this morning after more than 200 officers executed search and arrest warrants at 22 addresses across London in the biggest ever operation against the group.
Sean "Tommy" Adams, 57, was one of the people arrested during the dawn raids across the capital.
Adams - who is believed to be a member of London gang the 'Clerkenwell Crime Syndicate' - was escorted from his Mylne Street home this morning, along with a 56-year-old woman.
Father-of-four Adams was jailed for seven years in 1998 for leading an £8m smuggling operation.
Rolex watches, six shotguns and £175,000 in cash were found in other addresses across the city, with a concentration in north London.
The operation, codenamed Octopod, started last night when officers seized the contents of a safe deposit box in central London. Inside they found three high value watches and £25,000 in cash.
Items seized from addresses included a handgun and six shotguns, which have been sent away for forensic examination.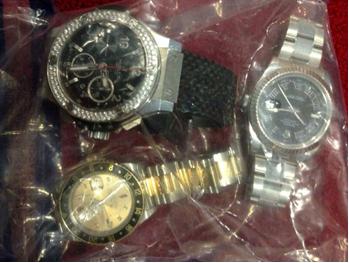 Officers also seized approximately £150,000 in cash from the homes that were raided, as well as more expensive watches, financial correspondence, computers, digital media and telephones.
In one property alone, police uncovered a concealed safe with around £100,000 stashed inside.
A total of 14 people were arrested, some with known links to violence and other serious crime spanning many years.
The gang members are thought to have committed crimes including conspiracy to assault, money laundering, fraud and revenue offences.
Some of those detained are believed to be behind the finance arm of the crime gang, involving working as accountants, mortgage brokers and property developers.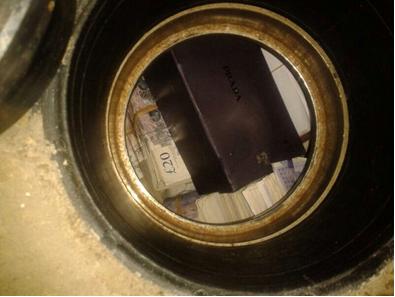 Detective Chief Superintendent Tom Manson of the Metropolitan Police Service's Specialist, organised and economic crime command, said:
"We believe we have arrested members of the most long established and high profile crime gang in London. This was a painstaking investigation and a discreet operation run by specialist officers until today when the combined resources of the Met were deployed on the arrest phase of the operation.
"The links between this gang and serious and violent crime are well documented as is their strong influence across London, and, we believe, connections to criminals across Britain and Europe.
"We believe they are responsible for a multi-million pound criminal business; laundering the profits from crime and using this money to commit other money-spinning offences. This is cash which can be used to fund further crime and provide luxurious lifestyles."