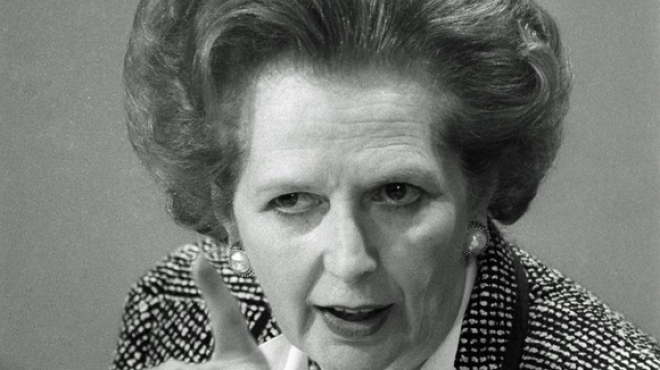 Former UK Prime Minister Margaret Thatcher has died after suffering a stroke.
87 year old Baroness Thatcher became the UK's first ever female Prime Minister, and was also the longest serving British prime minister of the 20th century by holding the post from 1979 to 1990. Nicknamed the Iron Lady for her tough and uncompromising style, her career in office was marked by widespread privatisation of state industry, involvement in the Falklands war with Argentina and introduction of the deeply unpopular Poll Tax.
Thatcher retired from public life after a stroke in 2002 and suffered several strokes after that.
The Queen has said she is "sad" to hear of Baroness Thatcher's death, whilst Prime Minister David Cameron said, "Britain has lost a great leader, a great prime minister and a great Briton".
Written and presented by Alfred Joyner
READ:
http://www.ibtimes.co.uk/articles/454651/20130408/baroness-margaret-thatcher-dies-stroke-87.htm
http://www.ibtimes.co.uk/articles/454715/20130408/thatcher-thatcherism-unions-economy-winter-discontent.htm
http://www.ibtimes.co.uk/articles/454691/20130408/lade-thatcher-dead-twitter-galloway.htm
http://www.ibtimes.co.uk/articles/454678/20130408/margaret-thatcher-dead-87-stroke-pictures-first.htm
http://www.ibtimes.co.uk/articles/454698/20130408/margaret-thatcher-quotes-dead-87-iron-lady.htm
http://www.ibtimes.co.uk/articles/454692/20130408/margaret-thatcher-dies-87-five-actresses-who.htm