A Pakistani man has been indicted in the US Eastern district of Virginia for allegedly advertising and selling the StealthGenie spyware application for mobile phones which monitors calls, texts, videos and other communications without detection.
In a press release, published by the FBI on Monday, Assistant Attorney General Leslie R. Caldwell of the Justice Department's Criminal Division confirmed the news:
"Selling spyware is not just reprehensible, it's a crime. Apps like StealthGenie are expressly designed for use by stalkers and domestic abusers who want to know every detail of a victim's personal life – all without the victim's knowledge.
"The Criminal Division is committed to cracking down on those who seek to profit from technology designed and used to commit brazen invasions of individual privacy."
The accused, Hammad Akbar, 31, from Lahore, Pakistan, is the CEO of InvoCode Pvt Ltd, which is the company that markets and sells StealthGenie online.
Inside the StealthGenie Spyware
The Business plan for StealthGenie was to target users requiring services, such as, "[s]pousal cheat: Husband/Wife, boyfriend/girlfriend suspecting their other half of cheating or any other suspicious behaviour or if they just want to monitor them."
The spyware was created to track communications to and from mobile phones.
Installation is simple; all a user needs to do is gain control over the mobile phone to be monitored for a few minutes, and from then on, all communications can be monitored without requiring physical control of the device again.
The app is designed to synchronize communications from the mobile phone under scrutiny, such that a customer can view the intercepted communications simultaneously from any computer with Internet access.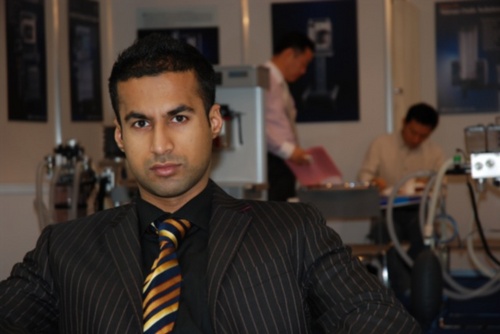 Akbar was arrested in Los Angeles on 27 September, and appeared before a judge in the Central District of California on Monday.
Akbar is charged with conspiracy and the sale and advertisement of, "a surreptitious interception device."
FBI Assistant Director in Charge Andrew McCabe said: "This application allegedly equips potential stalkers and criminals with a means to invade an individual's confidential communications. They do this not by breaking into their homes or offices, but by physically installing spyware on unwitting victim's phones and illegally tracking an individual's every move.
"As technology continues to evolve, the FBI will investigate and bring to justice those who use illegal means to monitor and track individuals without their knowledge."