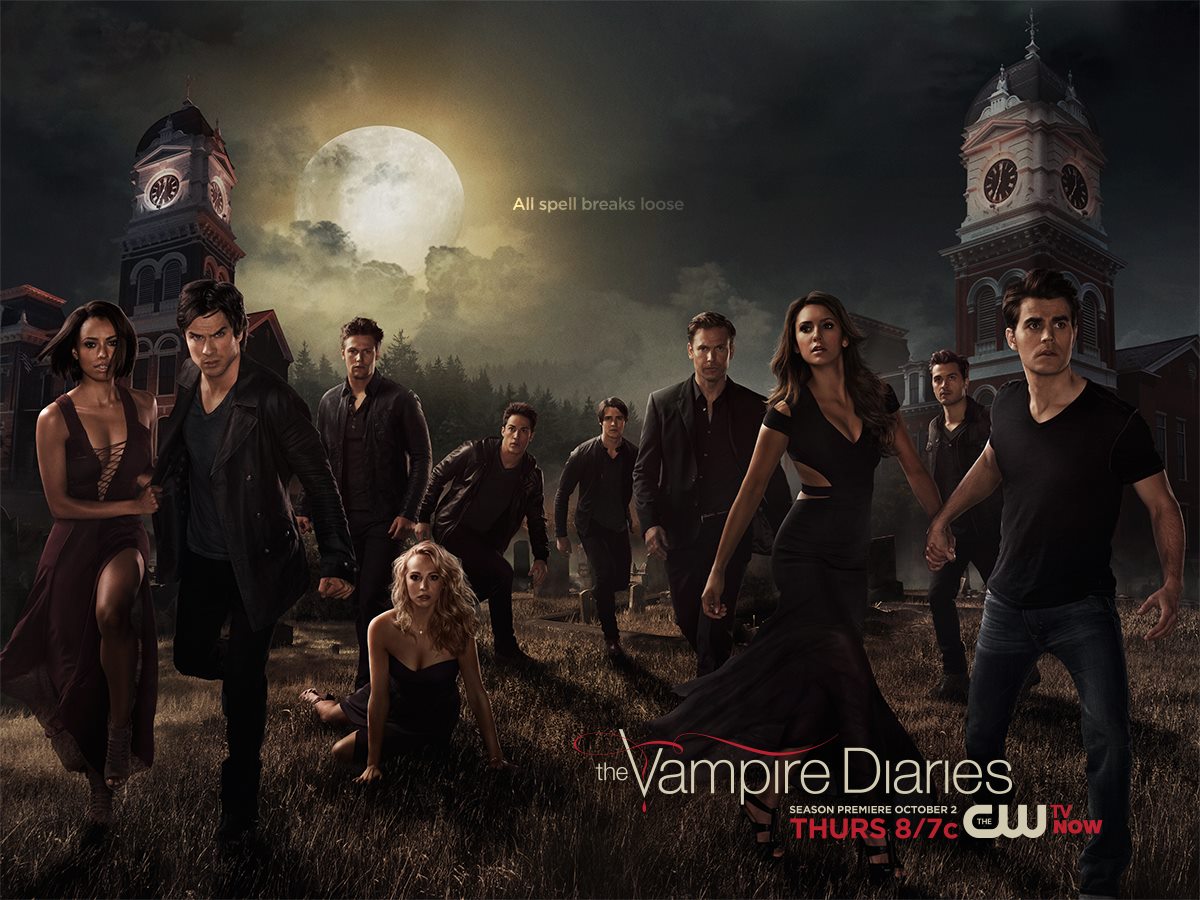 The Vampire Diaries Season 6 returns tonight with Episode 6 and Delena fans can rejoice as their favourite vampire has returned from the 90s Mystic Falls.
However, their reunion may not be as simple as fans are thinking as Elena Gilbert has erased the loving memory she shared with Damon (Ian Somerhalder) after he remained trapped at the Other Side along with Bonnie.
Now the medical student thinks of Damon as Stefan's serial killer brother and it appears the elder Salvatore brother will have a tough time getting his girl back.
"The show was so Delena-heavy and their love was such an epic love and such a big story point for so many years that it's a strange dynamic now to have all that gone. Which is kind of what makes it interesting because it's an Elena we've never seen before," Nina Dobrev, who plays Elena in CW's smash hit supernatural thriller, told TV Guide about the future of the Delena romance.
The official synopsis of episode 6 reads:
"A RESCUE IN THE NIGHT - When Alaric realizes that can't be compelled, he asks Elena to do some digging into her background. After learning that Enzo has been captured by Tripp, Caroline teams up with Matt and Stefan to rescue him before Tripp learns their true identities. Armed with some new information about her past, Sarah breaks into Tripp's office and is surprised when she finds Matt there, doing some investigating of his own. Meanwhile, Elena is forced to deal with the consequences of her actions, and Jeremy hits rock bottom, lashing out in a destructive way. Lastly, Damon is determined to take matters into his own hands when he receives some upsetting news."
The upcoming episode will focus on Enzo, who was captured by Tripp and Caroline will seek Stefan's help to rescue him.
Meanwhile, Damon may try to remind Elena about their true love as she has no memory of their toxic love.
More will happen when the show will return with episode 6 on the CW network on Thursday.