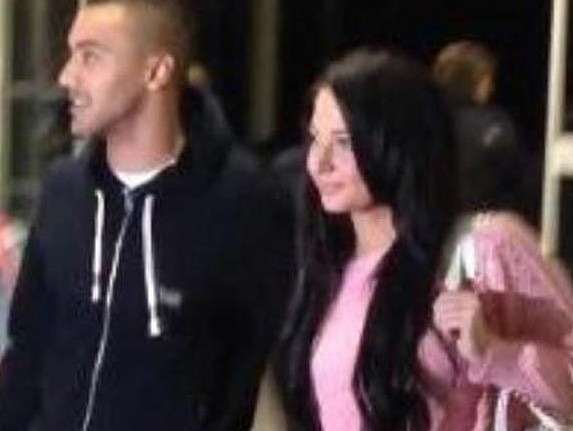 Tulisa Contostavlos' new romance with Newcastle United defender Danny Simpson has quickly turned sour after his pregnant girlfriend accused the singer of stealing her man.
Earlier this week it emerged that the 24-year-old X Factor judge was enjoying a secret relationship with the soccer star after being introduced by mutual friends.
But just hours after the news of their romance broke, Simpson's pregnant girlfriend Stephanie Ward sensationally revealed that she was still in a relationship with the Premier League footballer.
The 25-year-old, who is three months pregnant with Simpson's second child, told the Sun that she was left "numb" after images of the footballer checking into a Manchester hotel with the X Factor judge and holding hands with the singer in Tesco emerged earlier this week.
Ward insisted that even though the couple have been off-and-on for the last seven years, they have been "absolutely solid for the last two".
"She's been sleeping in my bed! Danny has humiliated me in front of my family, friends and the whole nation.
"As far as I'm concerned he has cheated on me because we hadn't broken up or anything.
"I am numb and I've gone through the emotions in the last 24 hours. At first I was upset, then angry.
"She was at my house last night, so I think they are going to start seeing each other.
"But what I'd say to Danny is, I don't know how he can throw away his perfect family for someone who is constantly pictured with different guys.
"I loved Danny for Danny, not Danny the footballer - I can't see it lasting.
"I have a baby on the way and a little girl who's 1½. If he wants to leave that, then that's up to him.
"But I won't be here for him if he comes back. I don't care any more. He's made his bed so he can lie in it.
"She's a home-wrecker and has destroyed my family."
Ward's grandmother Jean Smith expressed her disappointment by saying: "They were very much still together. I saw the newspapers this morning and was totally devastated.
"As far as I know everything was fine - they were in love."
Contostavlos has since responded to the accusations and slammed Ward as a "psychotic nutter" and "liar".
The prolific tweeter told fans: "Don't want 2 get in 2 a public war of words, but what is being written about me 2moro is absolutely not true.
She later added: "I av always kept it real n that aint about 2 change, u r a liar n a psychotic obsessed nutta! wait til I tell it how it is... wrongen."