Abu Dhabi National Oil Company may beat Saudi Aramco to mega stock floatation
The backbone of UAE's oil and gas business is aiming to list one of its business entities.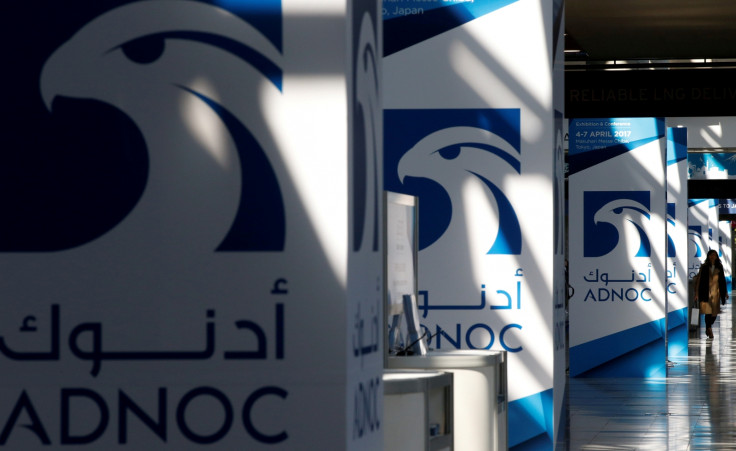 The Abu Dhabi National Oil Company (ADNOC) could well beat Saudi Aramco's bid for a public listing, an informed source told IBTimes UK on Wednesday (12 July).
The planned initial public offering (IPO) would be of ADNOC's distribution business, which manages 460 petrol stations and accompanying convenience stores across the United Arab Emirates (UAE).
While the company has confirmed plans for an IPO, a source at 22<sup>nd World Petroleum Congress said the listing could arrive as early as the fourth quarter of 2017, with ADNOC hoping for a $14bn (£10.8bn) valuation for the listed entity.
It is understood that the company is choosing to only list on the Abu Dhabi Securities Exchange (ADX), rather than seek a dual-listing with secondary float overseas. The partial float of between 10-15% of headline valuation could raise as much as $2bn for ADNOC.
A spokesperson for the company confirmed plans for an IPO of its distribution business, but declined to be drawn into the subject of the expected valuation or the timing of the listing noting only that the "market would be updated in due course."
Meanwhile, newswire Reuters reported that up to ten major banks are in the running for leading roles related to the IPO. These include HSBC, Goldman Sachs, JPMorgan and First Abu Dhabi Bank, all of whom have declined to comment.
Separately, The National, an Abu Dhabi-based newspaper, said the company is also seeking to partner with "large trading houses, international pension funds, private equity investors and global infrastructure specialists rather than just national and international oil companies."
The newspaper also said no plans were afoot to float all of ADNOC.
Should the listing take place before the end of the year, ADNOC would beat Saudi Aramco which is planning its own IPO via a domestic listing and secondary international listing in 2018. However, in Aramco's case, a partial 5-10% offering of the whole company would be in play, prompting some analysts to give the state-owned oil and gas behemoth a lofty valuation of $1trn.
© Copyright IBTimes 2023. All rights reserved.