Air Algerie AH5017: 'Hezbollah Leader and French Troops were On Board Flight'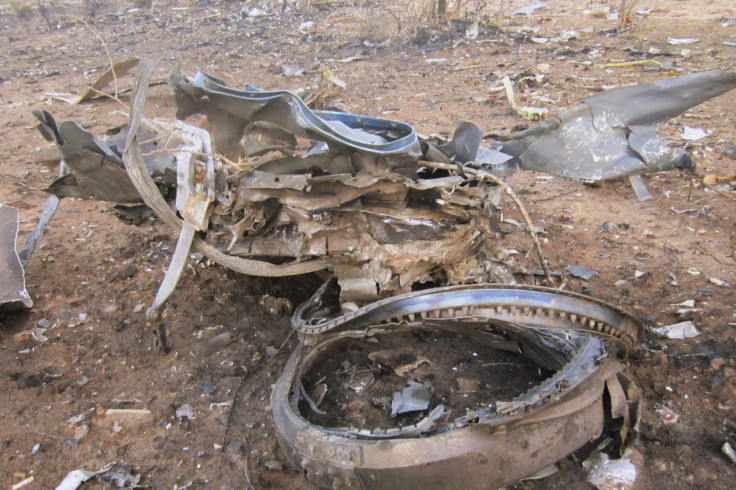 At least 33 French military personnel including three senior intelligence officials and a Lebanese Hezbollah leader were among the 116 or 118 people on board the Air Algerie flight AH5017 that crashed in the restive northern Mali, it has emerged.
Even as the Algerian authorities have asserted that the real cause of the crash could be established only after a thorough investigation, they have not ruled out a terror attack.
It is still unclear if the exact number of people on board the aircraft -- a McDonnell Douglas-83 -- was 116 or 118. Local daily Echorouk, citing sources, has said there were French troops on board.
There were at least 19 Lebanese passengers and some of them were dual citizens, including an alleged senior Hezbollah figure, who was disguised as a businessman.
A team of Lebanese experts is also on its way to Mali to assist the ongoing investigation.
Meanwhile, militants from the Movement for Oneness and Jihad in West Africa (MOJWA), locally known as Tawhid and Jihad in West Africa, are said to be stationed near the crash site, which is not far from their stronghold.
The al-Qaeda-inspired outfit is believed to be holding an arsenal of missiles in its possession which were smuggled from Libya.
However, experts have firmly ruled out any ground-to-air attack that brought down the plane.
But speculation over a criminal incident linked to explosives inside the Burkina Faso-Algiers flight has also surfaced.
"We rule out — and have from the start — any ground strike," French junior transport minister Frédéric Cuvillier told France Two television.
Crash site pointer
The crash site where the debris of the aircraft is scattered over a relatively small area suggests the plane hit the ground intact following which it disintegrated.
So far, experts have stuck to the theory that adverse weather conditions or technical glitches could be the cause of the crash.
Algerian transport minister Amar Ghoul told reporters: "The investigation is still going on. It needs time but we should not ban any hypothesis until the investigation is achieved. We need to deal with information carefully and not believe rumours until investigators finish their job."
"We cannot talk about the real reason for the crash before the investigation is finished. Technical data indicate bad weather. Mali has the priority to investigate as the accident took place there. Algeria, France or any other country will help in accordance with the law."
© Copyright IBTimes 2023. All rights reserved.