Angela Merkel says burqa incompatible with integration in society for Muslim women
German leader stops short of calling for a ban on full Muslim face veil but says a balance must be found.
The German Chancellor Angela Merkel has come out against the burqa as fierce debate rages in the country over whether to ban the full Muslim face veil. Speaking on the Radio Station Redaktionsnetzwerk Deutschland, the German leader said she believed the burqa was a barrier to Muslims, and Muslim women in particular, becoming integrated into German society.
"From my point of view, a completely covered woman has almost no chance of integrating herself in Germany," Merkel told the station.
However, the chancellor stopped short of calling for a ban on the conservative Islamic clothing, thelocal.de reported. Giving her full backing to Interior Minister Thomas de Maizière, Merkel said: "This is a question of finding the right political and legal balance and Interior Minister Thomas de Maizière has my full support in finding a solution."
De Maizière had recently rejected a general ban on the burqa, over constitutional concerns but a partial ban is likely to be introduced.
The chief of German Chancellor Angela Merkel's CDU party described the burqa as "contrary to integration", and said regional leaders would meet to discuss restrictions on Muslim women wearing veils.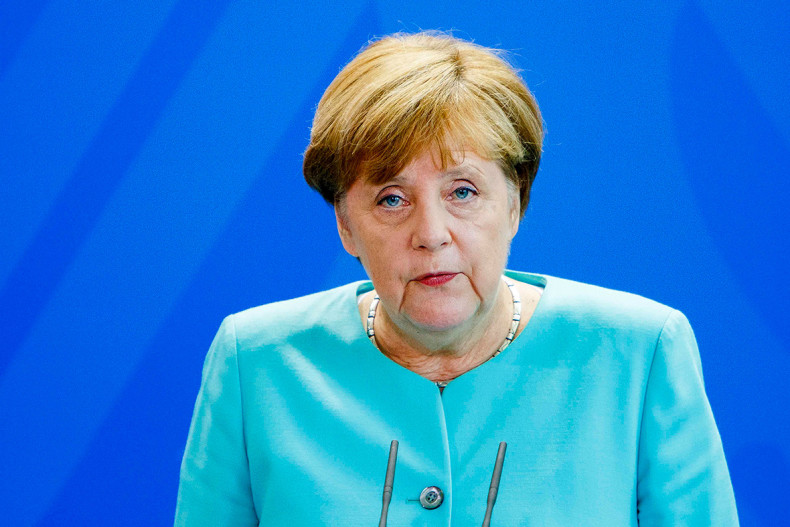 Debate over the clothing was sparked in Germany following an unprecedented surge in so-called "lone wolf attacks" across the country that were later claimed by the Islamic State (Isis).
Elsewhere in Europe, leaders are also discussing banning conservative Muslim clothing and the burkini — a full body swimming costume — has been banned in six French beach resorts. French Prime Minister Manuel Valls has defended the towns that have banned the burkini, describing wearing the full body swimsuit as "not compatible with the values of France and the Republic".
Italy has ruled out following in the footsteps of France, saying it will not ban the burkini, or the burqa, because such a step could provoke a blacklash in the Muslim community and provoke a terror attack.