Apple shareholders reject proposal for diversity in top management positions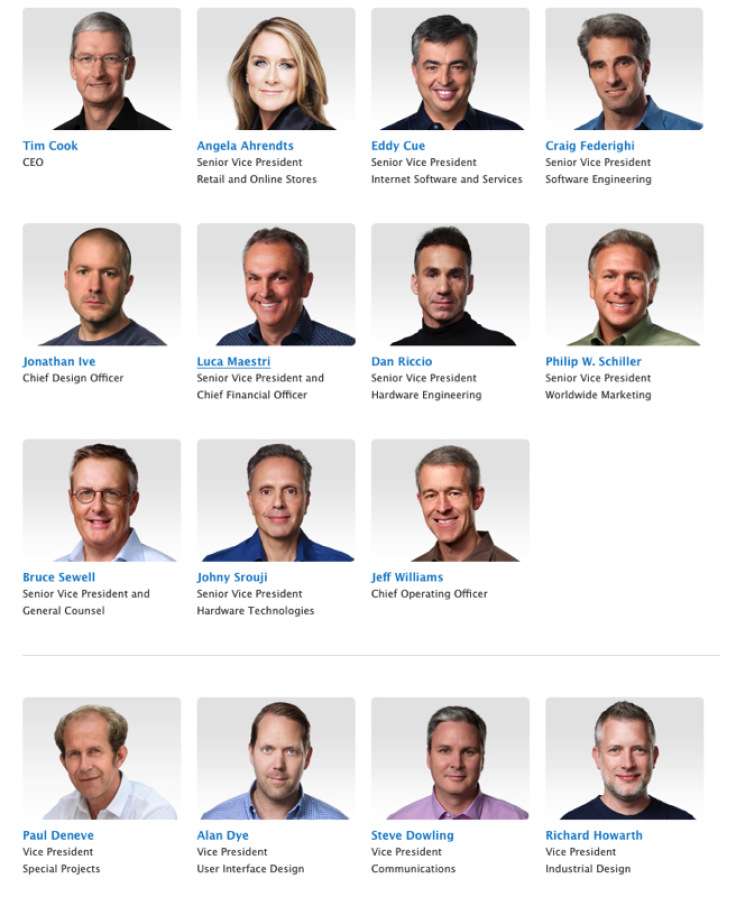 Apple Inc shareholders have rejected a proposal that would have required the board of one of the world's largest companies to adopt an "accelerated recruitment policy" for minorities among company leaders to establish a more diverse leadership. Apple CEO Tim Cook himself urged investors not to vote through the diversity plan.
To defend that the company was not against diversity Cook said. "There's much more work to do on diversity across the company. I can commit to you we are working very hard on it."
The shareholders' proposal regarding "diversity among senior management and Board of Directors" failed 94.9% to 5.1%, according to an early tally announced at Apple's annual shareholders' meeting at the company headquarters in Cupertino, California. In addition to Cook's assurance, the company lists the following points under the values it follows:
Apple is committed to advancing inclusion and diversity among our workforce, customers, developers, and suppliers
• Apple's spending with women- and minority-owned businesses exceeded $929m in 2015
• Apple is investing in the next generation of talent through new strategic partnerships, including with the National Center for Women & IT and the Thurgood Marshall College Fund
Last year the company also posted a message by Cook which talked of inclusion from all groups.
In the United States, we hired more than 2,200 Black employees — a 50% increase over last year — and 2,700 Hispanic employees, a 66% increase. In total, this represents the largest group of employees we've ever hired from under represented groups in a single year. Additionally, in the first 6 months of this year, nearly 50% of the people we've hired in the United States are women, Black, Hispanic, or Native American.
*Gender data as of August 2, 2014; race and ethnicity data as of June 28, 2014.
The entire diversity issue cropped up when in December 2015, Antonio Avian Maldonado II, a shareholder with under 1,000 shares, submitted a resolution to require Apple to put more "people of colour" in high-profile roles to increase diversity. Maldonado, the creative director for Insignia Entertainment, stated that Apple's board was "a little bit too vanilla".
Apple had in reply told the Securities and Exchange Commission (SEC) that this kind of provision would be an attempt to 'micromanage' recruitment. The company also said that while trying to attract minorities, "the company has no power to ensure that its recruits will accept offers".
The SEC's Division of Corporation Finance in a letter dated 11 December, however, said the agency did not agree with the company but it was up to Apple whether to bring the matter to vote at the 2016 annual meeting, which has now rejected the proposal.
Currently, of Apple's 18 named senior executives on its website, Cook is one of the 15 that are both white and male. There are three women, two of whom are black. Meanwhile Apple's eight-member board includes two women and one black man, James Bell, the former Boeing chief financial officer.
American civil rights leader Jesse Jackson in 2014 had also urged Apple, Twitter, Facebook, Hewlett Packard, Google and other iconic Silicon Valley technology companies to appoint black board members. "Technology is supposed to be about inclusion, but sadly, patterns of exclusion remain the order of the day, " he had said back then.
© Copyright IBTimes 2023. All rights reserved.