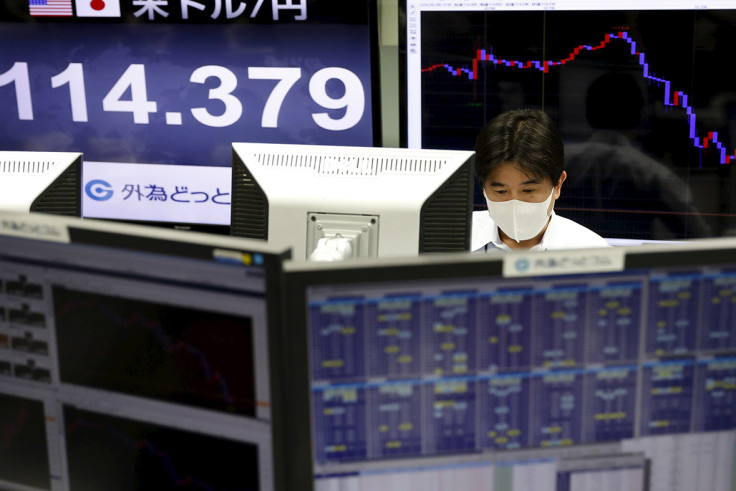 While China, Hong Kong, South Korea among other markets remained closed for the Lunar New Year holiday, remaining stock exchanges in Asia were trading lower on 9 February. This followed a negative Wall Street and FTSE close overnight.
Fears over a sell-off in the European banking sector gathered pace overnight after Stoxx Europe 600 Banks Index – the gauge of the banking sector in Europe – recorded its sixth consecutive weekly decline, the worst streak since 2008. Worried investors as a result pulled out of Asian stock markets in search for safer havens.
Chris Weston, chief market strategist at IG said, "For those who have traded the overnight move, it almost feels like something big is brewing, similar to 24 August and the quasi-flash crash capitulation move we saw. These markets need a strong shake up and sharp downside move, followed by a wave of buying to settle things down. But until that comes there will be no clarity, absolutely no confidence and a bucket load of concern."
Indices in Asia traded as follows on 9 February at 5.30am GMT: Australia's S&P/ASX 200 was at 4,832.10, down 2.88%; India's CNX Nifty was trading lower by 1.23 at 7,296.75; Japan's Nikkei 225 had lost the most ground, trading lower by 5.41% at 16,084.16.
While the 10-year Japan government bond yield (JGB) fell below zero for the first time, the yen rose to a 15-month peak. Japan's Finance Minister Taro Aso said on 9 February that movement of the yen was "rough" and that he would be watching it closely.
Japanese companies such as Toyota, Nissan, Honda and Sony, which earn major revenues via exports, saw their share prices decline. This was because a stronger yen was considered negative as overseas revenues from exports become lesser when converted into local currency.
Meanwhile, the Dow Jones Industrial Average closed at 16,027.05, down 1.10% overnight, while the FTSE 100 closed lower by 2.71% at 5,689.36 on 8 February.
Among commodities, oil prices that remained under pressure after international sanctions on Iran were lifted, saw an uptick after a meeting between Saudi Arabia and Venezuela resulted in few signs of coordination to tackle the global oversupply. While WTI crude was trading 1.01% higher at $29.99 (£20.8, €26.77) a barrel, Brent was up 0.21% at $32.95 a barrel, at 5.47am GMT on 9 February.