Associated Press to expand its sports coverage by using AI to write Minor League Baseball articles
'We've been exploring how to use automation to enrich the AP Sports report,' said Barry Bedlan, AP's deputy director of sports products.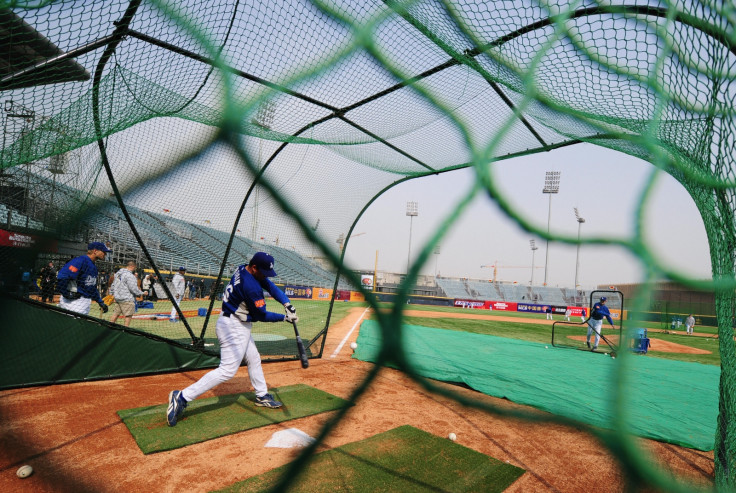 From recognising your face and beating one of the world's best Go players to composing poetry and getting you out of a parking ticket, artificial intelligence (AI) is getting smarter every day. Now AI is being used to write sports articles as well. The Associated Press has announced that it is expanding its sports coverage to include Minor League Baseball games by using AI to analyse data and write informative stories.
Using software from Automated Insights and data from MLB Advanced Media (MLBAM) — the official statistics provider for Minor League Baseball — the media outlet will be able to cover games and churn out stories that human sports journalists are not reporting on such as Triple-A, Double-A and Class A games for 142 teams across 13 leagues.
"Baseball games and other sports are full of statistical data, which makes them ripe for at least some level of automation," Barry Bedlan, AP's deputy director of sports product, told IBTimes UK. "It seemed like a natural next step in our experimentation with automation."
Although these automated stories will not yet be able to offer the in-depth analysis, opinion and lively insight and language that talented human sports writers can dole out, it will include the basic game highlights and information.
For journalists and writers worried about machines taking over their jobs, the AP notes that they hired an automation editor last year to "actively explore additional solutions with Automation Insights." The news company also adds that their current baseball editors and writers are working closely with the technology to develop the Wordsmith platform to make sure it generates stories with the same accuracy, standards and style that they use.
When asked how with sports journalists and writers are reacting to the new technology, Bedlan said the response has been "mostly positive."
The AP also adds that these machine-generated stories will free up its sports writers and editors to work on more in-depth pieces.
"The Associated Press proved the value of automated journalism with earnings stories, and their expansion into Minor League Baseball shows the demand for expanded news coverage from media outlets across the country," said Automated Insights CEO Robbie Allen. "We're pleased that Wordsmith continues to be a fundamental part of the AP's news operation, enabling the organization to cover types of news that simply couldn't be done without automation."
Since accuracy has been a major concern for the company, Bedlan said it took months of work to make sure that the automated baseball recaps were up to scratch and met AP standards. He also added that they are still exploring options into possibly expanding automation beyond baseball as well.
Besides the AP, these automated stories will also be published on the official website of Minor League Baseball and the official sites of the teams being covered as well.
Automated stories, however, are not a new venture for AP. It has already been employing automated writing since 2014 using data from Zacks Investment Research to produce quarterly earnings report stories and NCAA games coverage.
"AP is fully transparent about its use of automation," Bedlan said. "At the bottom of each automated report that moves on the wire, whether that's on corporate earnings or a Minor League Baseball game, AP makes sure to include a tag line that points out the content was generated with the help of automation. We aren't keeping any secrets about our use of this technology."
Update: This article has been amended to include comment from the Associated Press.
© Copyright IBTimes 2023. All rights reserved.