Australian mum 'shocked' after daughter told she must wear skirts or dresses to school
Over 40% of schools in Perth's northern suburbs have 'no shorts' policy.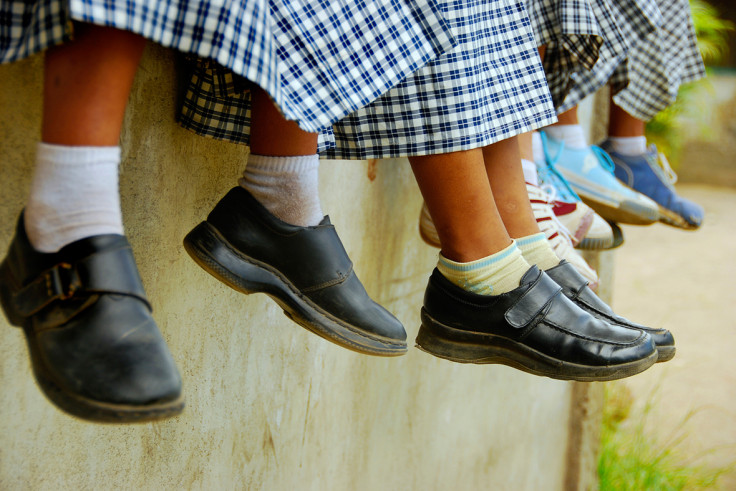 A woman in Australia was taken aback when her eight-year-old daughter was told by her school she had to wear skirts or dresses, but no shorts.
"I'm bewildered to learn that some schools have no interest in my daughter attending if she doesn't wear a skirt or a dress," Lizz Clarke, who has an eight-year-old girl and a 13-year-old boy, was quoted as saying by WA Today.
"Having worked around teens, I'm aware how difficult life at high school can be.
"I don't intend to make things worse by enforcing unfair uniform requirements that restrict my daughter's comfort, movement and sense of self. It's interesting, I would hope that most people can recognise that a policy change in private school is in the best interests of the girls."
Last year, Western Australia introduced a new policy among government school, which are now compelled to allow students to choose between a range of options for their uniforms. However, the change did not apply to private institutions and Clarke, a representative of Girl's Uniform Agenda in Western Australia, said the decision could have a detrimental impact on the school's reputation.
"[Schools have said] not offering shorts and pants is tradition, they like the idea of girls wearing skirts and dresses," she told Daily Mail Australia.
"That's how they present themselves to the world, it's part of the school identity."
Clarke added schools were placing emphasis on the young girls' look to make them "responsible for a school's identity" instead of prioritising comfort and learning achievements.
"I think in 2018, the fact we're telling girls they must wear skirts and dresses without a good reason is quite concerning," she said.
According to WA Today, 40% of the schools surveyed in Perth's northern suburbs did not offer female students an option besides a skirt or dress.
Individual school principals are normally in charge of deciding a private girls' schools uniform policy, although the Catholic Education Office is understood to be involved in the process.
"Catholic Education Western Australia schools are committed to providing environments that best support learning, development and well-being for all students," a spokeswoman for CEWA was quoted as saying.
"CEWA schools set uniform policy appropriate for their student body, in consultation with the school board, parents and carers."