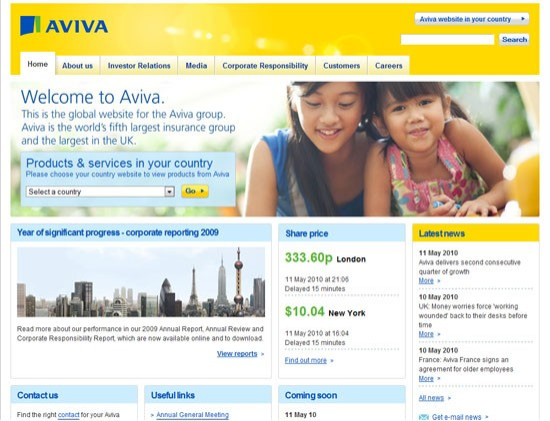 Shares in Aviva were down on the FTSE 100 in morning trading after the insurance company said it was hoping to raise £381 million from the sale of 25 million ordinary shares in Delta Lloyds.
The share placement represents around 15 per cent of Delta Lloyd's issued ordinary share capital and will reduce Aviva's stake from 58 per cent to 43 per cent. The offering is subject to approval by Aviva shareholders at an EGM and values a Delta Lloyd ordinary share at 17.25 euros.
By 09:45 shares in Aviva were down 1.68 per cent to 445.10 pence per share.