Bahrain prison riot: Teenage inmate tells of beatings and humiliation at hands of prison guards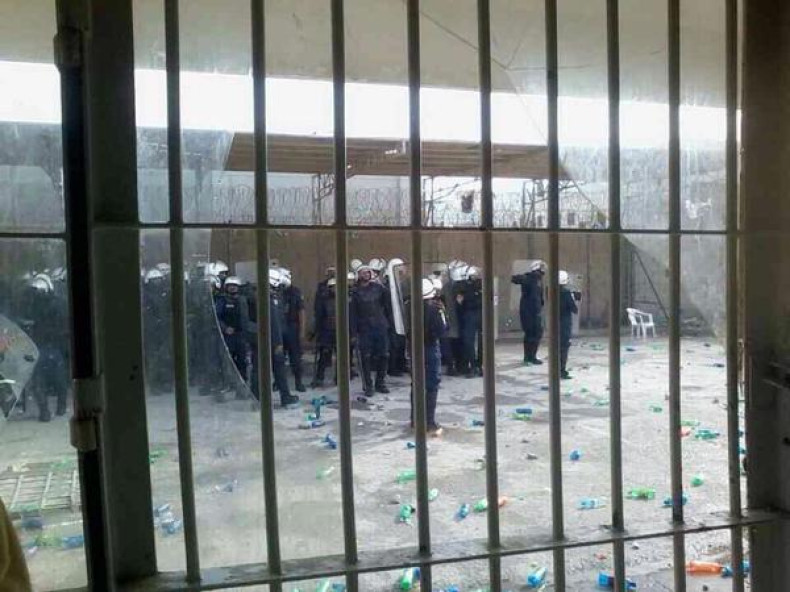 Mubarak Johar had been in Bahrain's notorious Jaw Prison for more than two-and-a-half years when a riot broke out over allegations that a guard had violently assaulted a female relative of an inmate.
As the rumour spread among the mostly Shia political prisoners held in the prison complex, in southern Manama, the inmates in a neighbouring building began fighting with guards who fired tear gas and stun grenades. Johar's fellow prisoners smashed a window and waded into the fray.
The riot was the beginning of a three-day ordeal for the inmates at Jaw Prison that has been documented by activists and was revealed by IBTimes UK on Friday, as Bahrain played host to the Formula One race that brought celebrities and racing fans from across the world and was won by British driver Lewis Hamilton.
This week, the 19-year-old Johar – who declined to give his real name for fear of reprisals by the Bahraini authorities – recounted in an interview from his home in Bahrain how he and dozens of other prisoners were tear-gassed, deprived of food, humiliated and beaten regularly in the days following the 10 March riot.
The teenager, who said he was jailed in 2012 for involvement in anti-government protests, was beaten unconscious and suffered wounds that hurt to this day.
Johar was in his cell when the rumours about the assault began to spread. He heard explosions as tear gas canisters were fired into the building next door to his and, as the fighting intensified, his fellow prisoners smashed a window and climbed out into the yard where they were met by dozens of prison guards.
The guards managed to push the prisoners back inside the buildings, which is when the beatings began, Johar said.
"They were beating, beating, beating. They continued despite our screams and some people on top, some underneath, some could not breathe. We insisted that they stop. I couldn't feel myself anymore," he said.
He said that prior to the riot, 32 prisoners had been kept in eight-man cells, forcing them to sleep on floors and in corridors. At the time of the riot, prisoners had not been allowed to make telephone calls and family visits had only just been reinstated after two months.
The guards tended to be from Jordan, Pakistan or Yemen and were exclusively Sunni Muslims who would insult the mostly-Shia inmates and their religion, he said.
"They treated us like animals and they would [use] sectarian terms when they called to us," he said.
Once the riot was quelled, the prisoners were put in a circle and forced to sing songs praising Bahrain's King Hamad bin Isa Al Khalifa and disparaging their own protest movement leaders. They were regularly beaten by the guards, Johar said, forced to sleep outside and deprived of food and toilet facilities for two days.
The study due to be released this week will also allege that inmates were tortured after the riot, which echoes a damning Amnesty International report that claims detainees were burnt with cigarettes, sexually assaulted and had their genitals electrocuted.
Johar said that he was not taken to cell block number 10 – where it is alleged the torture took place – but was aware of others who were.
A spokesman for the Bahraini Interior Ministry in Manama declined to comment on Tuesday (21 April) but a spokesperson at the police media centre denied any torture allegations when asked by IBTimes UK on 17 April.
"No, these are all false rumours," a spokesperson said. "We don't use torture in Bahraini prisons. These are all lies... who told you this? It's all lies."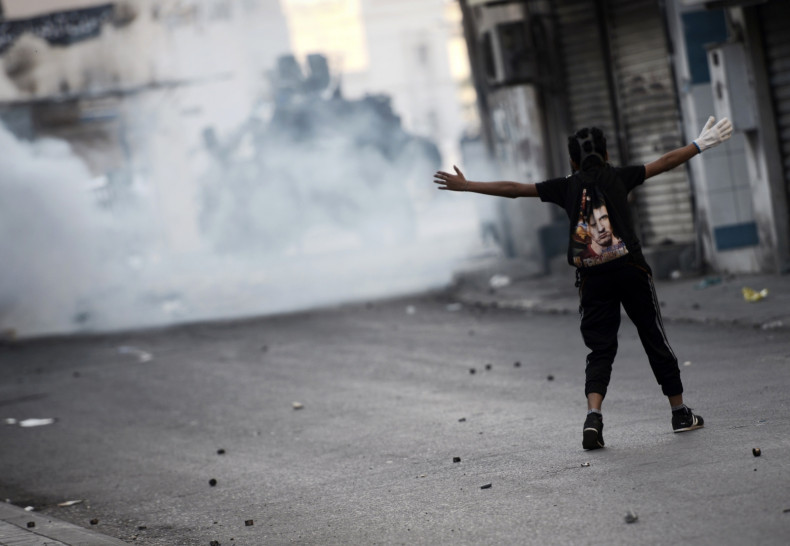 The crackdown on Shia in Bahrain has been ongoing since anti-government protests brought Manama to a standstill in 2011, as thousands took to the streets during the Arab Spring. A mass protest camp that centred around the city's Pearl Roundabout was violently dispersed as troops from neighbouring Saudi Arabia were deployed to the streets weeks later.
Johar has since been released from prison having finished his sentence, and says he intends to go back to school and finish his studies. At the same time, he does not hold out much hope that his life will improve in Bahrain, where a largely impoverished Shia majority live under a Sunni royal family and opportunities for young Shia are lacking.
"It is the same situation [whether I am in jail or outside]. If you get out then you are their target, or you are a fugitive, [and] you will be soon sent back to jail. There is no future for any of us," he said.
In light of that, will Johar and other young Shia return to the streets to call for greater political rights in Bahrain?
"Hopefully," he said.