Battlefield 1 vs Infinite Warfare: Debut trailers break YouTube like and dislike records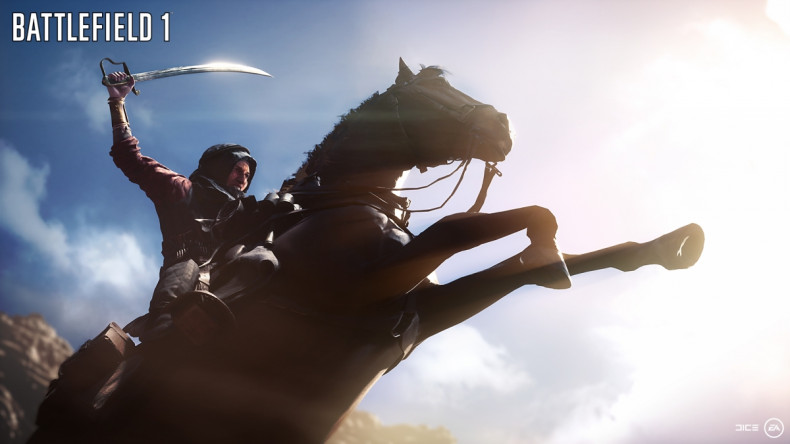 The rivalry between Battlefield and Call Of Duty has always been pretty fierce, but the debut trailers of Battlefield 1 and Infinite Warfare has only intensified the competition. Released on 6 May, Battlefield 1's reveal trailer has amassed a whopping 22.5 million views and about 1.2 million likes, making it the most liked trailer across video games, movies and TV on YouTube.
It is also the most watched video on Battlefield's official channel.
Call of Duty: Infinite War, on the other hand, has beaten a very different record. Released on 2 May, Infinite Warfare has raked in more than 15 million views and about 1.5 million dislikes, making it one of the most disliked videos on YouTube.
According to a YouTube playlist that monitors the most disliked videos on the site, the trailer is currently the fifth most disliked YouTube video of all time. Justin Bieber's music video Baby holds the top spot at number one followed by Rebecca Black's Friday.
In comparison, Battlefield 1 has garnered just over 21,000 dislikes. The video has not only been praised by YouTube viewers, but the Infinite Warfare developer Infinity Ward as well.
"It's a great reveal trailer. Kudos to the DICE team," the developer said on Facebook. Director of communications Eric Monacelli also took to Twitter to congratulate the EA Dice team.
Despite the dislikes en masse, Activision CEO Eric Hirshberg says the "franchise has never been stronger" and that there is a positive side to the backlash.
"This is an industry like no other, and a fan base like no other and we love that our fans treat this franchise like it's their own and have such strong points of view about it," Hirshberg said. "There just aren't many entertainment franchises on Earth that can generate the kind of passion that Call of Duty can and that's a good thing."
While view counts and likes are not the only measure of potential success, it does seem like gamers are more keen to go back to the trenches in The Great War rather than head out into space in the far future.
Meanwhile, EA Games executive vice president Patrick Soderland has said the publisher will not quit until it dethrones Call Of Duty as the industry's top-performing shooter series.
"Competition is good. It brings the best out of people," Soderlund told MCV. "If there was only Battlefield or only Call of Duty, then the development teams might have been a little bit more content. We don't look at them necessarily and mimic what they do."
"But we think about them," he added. "Maybe they weren't thinking about us much when we made Battlefield 3, but I can tell you, they are thinking about us now. They need too. We made a dent in the FPS market and we took share from them. And I am not going to give up until I'm No.1 and I am going to make sure I'm No.1."
Set around the First World War, Battlefield 1 will be released on 21 October for Xbox One, PlayStation 4, and PC. Set in the future featuring space battles, Call Of Duty: Infinite Warfare is slated for release on 4 November.