Prince William skipped out on attending the Queen's baton relay to commence the 2018 Commonwealth Games on Monday (13 March) in favour of taking to the slopes with friends on a fun Swiss ski holiday without his wife and children.
The 34-year-old royal appeared to be taking a break from family life away from Kate Middleton, 35, and his two children Prince George and Princess Charlotte, who stayed at home.
The royal was pictured drinking glasses of beer in the upmarket resort of Verbier with friends including well known nightclub boss Guy Pelly and a glamorous 24-year-old Australian model named Sophie Taylor.
Pretty, blonde Ms Taylor works at the Farinet nightclub in the popular après-ski haunt in which Willian and his friends were seen drinking and dancing until the early hours of the morning. The model's boyfriend Aaron Goodfellow was also among the group, and called William a "great guy" and "very down to earth", according to the Mail.
In one photo from the trip, William was photographed having lunch with a group of friends, while another snap sees him riding a ski lift with three others as he smiles widely.
As William was enjoying some personal time, many of his family members including his father Prince Charles and brother Prince Harry, supported the Queen as she kicked off the Commonwealth Games yesterday. Her Majesty delivered a special message of peace and unity in a nod to the annual celebration which honours 52 countries that comprise the Commonwealth of Nations.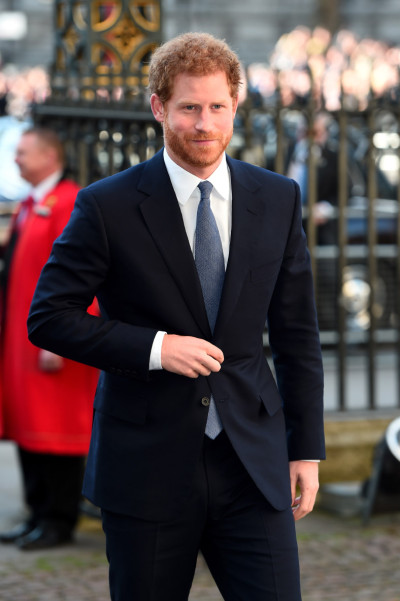 The prince's choice to miss the key event in the royal calendar will no doubt land him in hot water that he is failing to take his royal role seriously. His and the duchess' absence from the service at Westminster Abbey was perhaps more notable because they have attended the event for the past two years.
His grandfather Prince Philip, stepmother Camilla, Duchess of Cornwall and uncles Princes Andrew and Edward were also in attendance.
It is believed that the duchess and her children were at her parents' house in Bucklebury as Wills took some me-time.