United Arab Emirates security officials arrested prominent human rights activist Ahmed Mansoor in a Sunday night raid on his family home in Dubai. According to Amnesty International, Mansoor was detained by 12 officers after they stormed and searched his apartment at midnight, confiscating mobile phones and laptops before taking him to an unknown location at 3.15am.
Mansoor is the one of the country's most well-known and respected political dissidents, with a wide following on Twitter and a reputation for speaking his mind – even if it lands him in trouble. He is also a winner of the prestigious Martin Ennals Award for Human Rights Defenders and has served on the Advisory Committee of Human Rights Watch's Middle East and North Africa division for several years.
Amnesty International has said it is "appalled and dismayed" by Mansoor's arrest. "We believe Ahmed Mansoor was detained for the peaceful expression of his conscientiously held beliefs, and we call for his immediate and unconditional release", said Lynn Maalouf, director of research at the Beirut regional office, in a statement.
Nicholas McGeehan, Gulf researcher for Human Rights Watch, described the news as "gut-wrenching" on Twitter. "This will remind all those who got drunk on the UAE kool-aid that it's just another thin-skinned autocracy", he said later in a conversation over WhatsApp.
The Dubai-based Gulf News reported that Mansoor had been detained for using social media to defame the UAE, damage its reputation abroad and "promote sectarian feelings and hatred that would damage the UAE's social harmony and credibility".
But activists who know Mansoor personally refute this, saying he rejects sectarianism and has a track record of speaking out for people of all backgrounds, including Sunni and Shia activists, Islamists, liberals, migrant workers, and stateless people widely known in the Gulf as the bidoon.
According to the human rights group Frontline Defenders, Mansoor is "one of the few voices within the UAE who provides a credible independent assessment of human rights developments" –something which has made him a key source for international NGOs and media reporting on human rights abuses in the country.
It has also made him a prime target for the authorities. In March 2011, at the height of the Arab Spring, Mansoor signed a petition calling for democratic reform in the UAE. Shortly afterwards, he and four other prominent activists were arrested in connection to their involvement in an online discussion forum which had encouraged free debate.
In November, the so-called 'UAE Five' were convicted of insulting members of royal family in a trial widely condemned by human rights groups as unfair, with Mansoor receiving a three year sentence and the others jailed for two years. A day later, they were pardoned amid international outcry, having spent nearly eight month in prison. Mansoor was then placed under a travel ban and subjected to an aggressive smear campaign, death threats and even violence, according to Human Rights Watch.
The UAE authorities stepped up their crackdown on political dissent in 2012, rounding up members of the Islamist opposition group, al-Islah, and other government critics for allegedly plotting to overthrow the government. In 2013, a mass trial of 94 dissidents led to the conviction of 64 individuals, including Mansoor's lawyer, Mohamed al-Roken, and a number of judges, teachers and student activists.
So far, neither Britain and the United States has commented on or condemned the detention
Human rights groups denounced the verdict and trial as unfair, pointing to evidence that statements used against the defendants were obtained under torture. According to Amnesty International, one detainee allegedly had his fingernails pulled during his interrogation; others reported being beaten and threatened with rape, electro-shock torture and even death.
Today, many dissidents in the UAE are scared to speak out, fearing that they could meet a similar fate. Until his arrest on Sunday night, Mansoor was one of the few well-known activists still publicly reporting on human rights violations in the country and calling for democratic change in the country – something the authorities are keen to put a stop to, according to human rights groups.
On Twitter, Mansoor has been particularly vocal about the case of Nasser bin Ghaith, a prominent Emirati opposition figure detained since August 2015. Bin Ghaith is expected to be sentenced next week on charges relating largely to his peaceful expression of dissent, Human Rights Watch says.
"Ahmed would likely have served as a key conduit for information on Dr. Nasser's trial and eventual sentencing, which is likely to be heavy-handed", said Christopher M Davidson, a fellow at Durham University and the author of several books on the Gulf monarchies. "The authorities seem keen to keep him off the radar."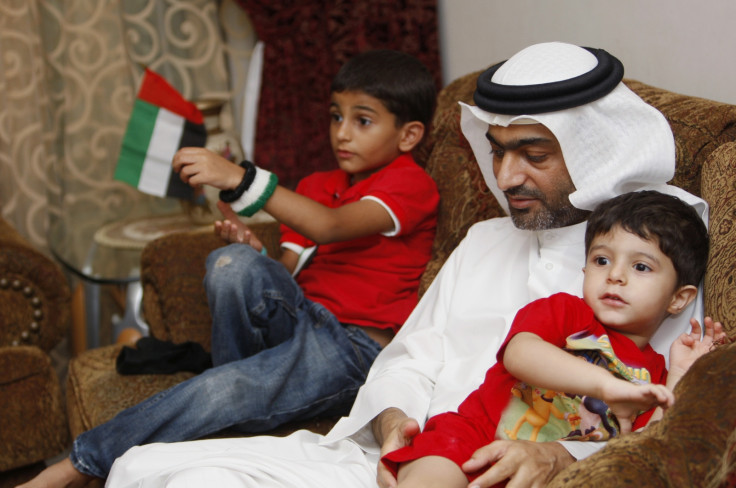 In the days leading up to his arrest, Mansoor also shared an article criticising the UAE's failure to release Emirati activist Osama al-Najjar, who was expected to be freed this month after completing a three year sentence for defending his imprisoned father – one of the 'UAE 94' – on Twitter. Both cases could have made Mansoor a target, activists say.
So far, neither Britain and the United States has commented on or condemned Mansoor's detention. Both countries have been accused of refraining from criticising the UAE's crackdown on dissent, prioritising trade and security ties over any concerns over repression.
"Britain is one of the biggest supporters of repressive regimes in the region", said Mansoor, in a conversation several months ago focused on British Prime Minister Theresa May's visit to Bahrain. "And unless it changes its policy, it will be remembered as being complicit in the crushing of the aspirations of people in the Gulf."
With Mansoor back in prison, activists say Western governments need to end their silence and call for his immediate and unconditional release.
*Dubai's Media Office did not respond to requests for comment.
---
Daniel Wickham is a writer and activist with an interest in human rights and the politics of the Middle East and North Africa.
---