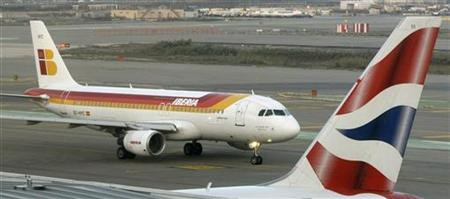 Shares in British Airways were down on the FTSE 100 after news that the airline's shareholders have voted, almost overwhelmingly, in favour of a merger with Iberia.
The result of the vote found that over 99 per cent of shareholders favoured the merger. BA said that the merger was still subject to further court approval but was still likely to be complete in January 2011.
By 13:05 shares in British Airways were down 0.74 per cent on the FTSE 100 to 269.90 pence per share.