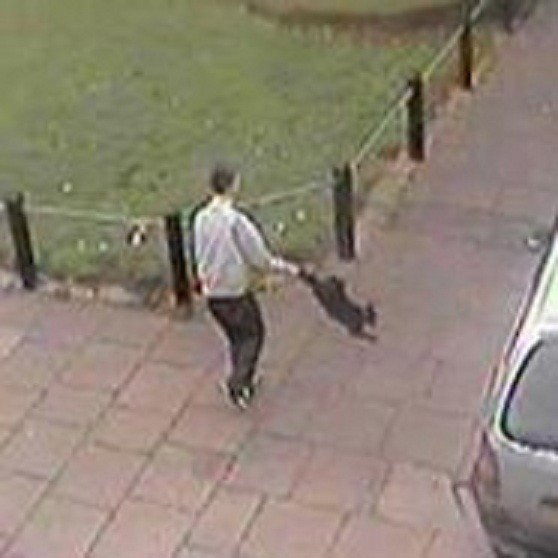 A man has handed himself in to a police station after CCTV cameras caught a cat being swung by its tail, says the RSPCA.
A statement released by the charity said that 20-year-old man from Ramsgate, later named as Riain Richards, voluntarily handed himself into Margate Police Station.
A spokesman said today: "The RSPCA can confirm that this morning that a 20-year-old man from Ramsgate voluntarily handed himself into Margate Police Station and is now helping us with our inquiries.
"We would like to thank the media and the public for their help in our appeal following this incident involving a cat being swung by his tail."
The CCTV footage showed a man swinging the cat outside the Camden Arms pub in Ramsgate at 08:15am on 29 October.
The owner of the two-year-old Mowgli appealed for the public's help in naming the man for the "appalling" cruelty.
Mowgli was not seriously injured in the incident, but her owner says he has been affected by the attack.
When I got home, he was in my bed so that he would feel secure. Now he'll go as far as the door and turn back. He used to be outside constantly. He'd be scratching at the window.
"Mowgli is emotional. He's just distraught. He won't go out the door."
The incident echoes the story of Mary Bale, who had to be given police protection after she was filmed on CCTV dumping a cat in a wheelie bin near her home in Coventry.
Bale, 45, was fined £250 after pleading guilty to causing unnecessary suffering to an animal and blamed her actions on "a split second of misjudgement."