Heart-stopping footage of a Borough Market restaurant owner preventing knife-wielding terrorists from killing his customers during Saturday night's (3 June) terror attack has surfaced online.
Heroic Sergio Farina clung onto the door of his busy establishment, Arthur Hooper's, as a jihadi tried to burst inside, intent on stabbing terrified diners.
The Spaniard single-handedly barricaded the eatery while the man, who was wearing a hoax suicide vest, pushed and pulled at the door.
CCTV footage from within the venue opens with Farino and his staff urging customers to move inside from the terrace area as the marauding attackers, who claimed seven lives, approached them.
The owner then bravely reopens the locked door to allow a stranded member of the public to seek refuge with his 28 guests.
He begins closing the shop shutters when two of the attackers approach the restaurant.
"I saw the terrorists and I decided to close the doors," he told ABC International. "Just when I was lowering the shutter, they passed by and hit it, trying to get in. At that moment all I could see is a guy with dynamite."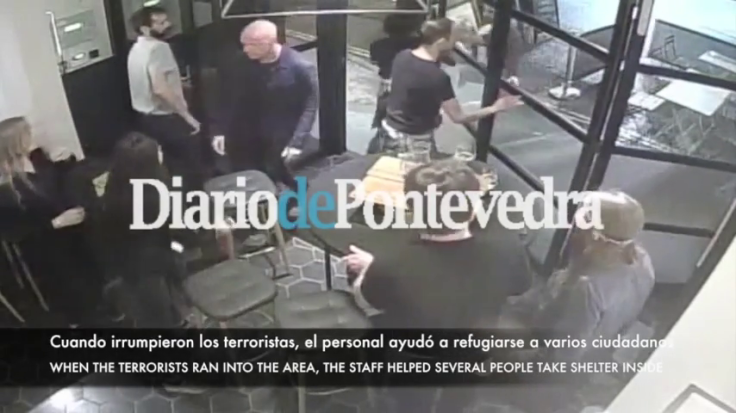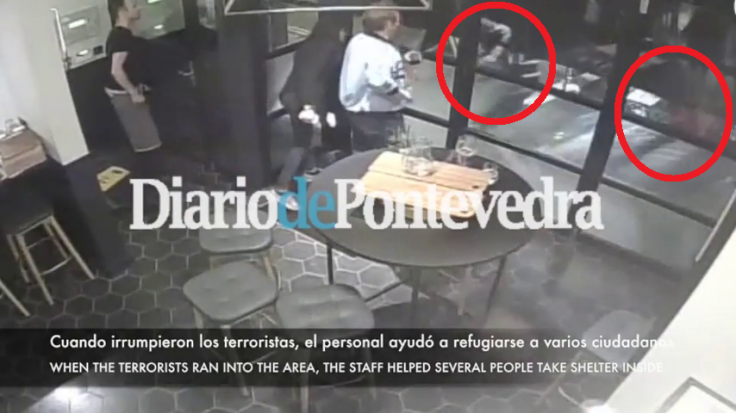 Farina and one of the men fight for control of the door until eventually the assailant, who is hampered by a large machete in his right hand, admits defeat and continues down the street.
Farina, his staff, and customers stayed in the shuttered-down shop for an hour afterwards. "We did not know how many terrorists there are and whether they would return," he said.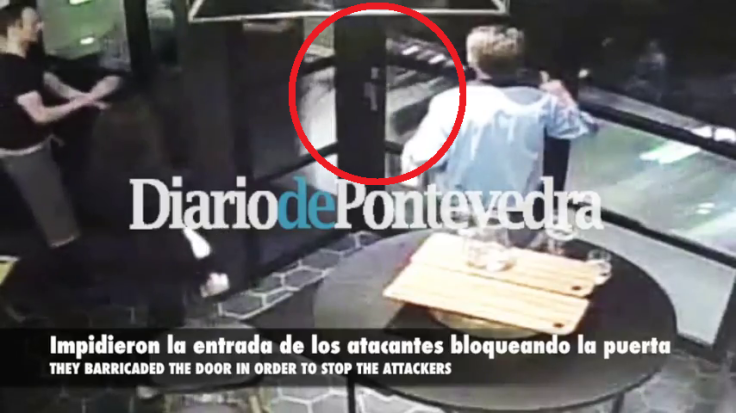 He played down his bravery, insisting that he was acting on instinct, adding: "You do not even think about it. I could have left, as everyone did, but I would have left 28 people behind."
Farina claimed the three terrorists were shot dead by police close to his premises. It was the climax of an eight minute spree which began at nearby London Bridge, bringing death and chaos the Saturday night crowds.