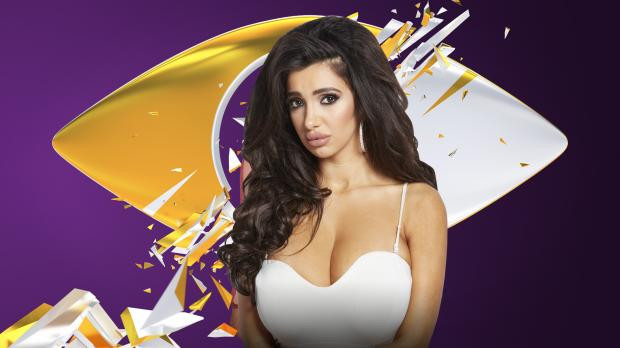 Chloe Khan believes that she has been the target of online abuse because a string of stories sold to press designed to paint her in a bad light. The Celebrity Big Brother contestant, whose controversial antics and romance with Stephen Bear during the reality TV show provoked online uproar, she has been misrepresented.
In an open letter published to her Twitter account, the 25-year-old − formerly known as Chloe Mafia − set the record straight on stories surrounding her personal life, insisting that she was not a "gold digger or a whore".
"When I got out of CBB, I found out one person that I haven't seen in six years sold so many stories trying to make a few quid," she told her 87,000 followers. "I thought it was obvious they were all bullsh*t but now every comment I get only my Insta is related to them," she went on.
Khan went on to rubbish claims that were made about her during her stint in the Big Brother house: "I love the glamour look clearly, but it's just the image I love, it's not how I've made my money."
"I sit behind a desk with no makeup on and a coffee smashing those targets. I'm the best version of me when I'm at home," she continued.
Earlier in August, her daughter's father Ian Hough, warned the men in the CBB house not to get involved with Khan, claiming she was an opportunist.
He told the Sun: "She wants to show people she's changed but she hasn't. She's one of them girls that you see in films – when there's a rich old man in his 70s and 80s, she'll be there waiting for him to die and take his millions."
Khan rubbished the claims as nothing but lies. "I'm not a gold digger or a whore. I got my first place when I was 16 and no-one has ever paid a bill for me ever."
The busty brunette's estranged husband Mohammad Imran Khan came to her defence after reports began circulating that she was getting close to Bear, despite still being married.
In a post on her Instagram account, Mohammad Khan said that they remain good friends.
"There is a lot of speculation and bad press about Chloe's private and family life. It's very sad for me to see that yet again supposed friends of Chloe's are selling stories on her to make a bit of money at her expense," he wrote. "Myself and Chloe were married years ago, it ended very amicably and we remain the best of friends. I am running her social media accounts for her whilst she is in the house, and she always has my full support."