The 20-year-old white supremacist from Ohio arrested by police for allegedly driving his car into a crowd in Charlottesville, Virginia, killing one person and injuring 19 others, thought that "Nazis were pretty cool guys", according to his former school teacher.
James Alex Fields, 20, was arrested after it's thought he ploughed his car into a group gathered to protest against a white supremacist rally in the university town. After driving into the crowd, Fields reversed and drove off, with the front of his car "all smashed up", eyewitnesses said.
He was arrested later that afternoon on suspicion of criminal homicide, police said. A 32-year-old mother and paralegal, Heather Heyer, was killed in the incident.
Fields, of Maumee, Ohio, appeared in court on Monday morning by video link charged with the second-degree murder.
Fields' former history teacher spoke about teaching him at Randall K. Cooper High School in Union, Kentucky. Derek Weimer said that Fields was "fairly quiet", "smart", and also an open admirer of Adolf Hitler and the Nazis.
Speaking to ABC News, Weimer said: "He really thought the Nazis were pretty cool guys." On regular occasions, Weimer attempted to challenge Fields' beliefs about Nazism.
"He would usually make his points in a calm and respectful way," Weimer said, who also reported that Fields had discussed how he had enjoyed reading Hitler's autobiogpraphy Mein Kampf.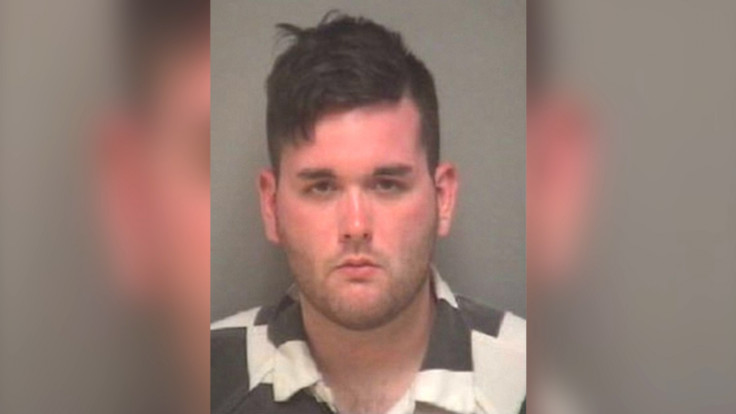 The school made a trip to the Dachau concentration camp in Germany, where the Nazis killed thousands of people, mostly Jews. According to people on the trip, Fields allegedly commented: "This is is where the magic happened."
Weimer noted that the school has a low rate of diversity owing to the demographics of the area. He said: "We had between 1,200 and 1,300 students at that time. Maybe 4% were black. There were only a handful of Jews. The school was just about 6% Latin-American."