Chechen leader Ramzan Kadyrov dismissed reports of a crackdown on gay people during a meeting with Russian President Vladimir Putin.
It comes after the fiercely independent Russian newspaper, Novaya Gazeta, reported on 1 April that authorities in the mainly Muslim republic rounded up more than 100 suspected gay men and held them in unofficial detention facilities, leaving at least three dead. Human Rights Watch (HRW) said it corroborated the information based on reports from its own sources.
However, in a televised sit-down with Putin on Wednesday (19 April) evening, Kadyrov denied reports of an anti-gay purge.
"Provocative articles about Chechnya [have] reported so-called arrests," said Chechnya's leader.
"It's even embarrassing to talk about it. It's said there have been what are called arrests, murders, [newspapers] have even given the name [of one victim]," he added. "But he is alive, in good health and is at home."
Putin did not ask Kadyrov to clarify his comments or any further questions. Official reports from the meeting suggest the pair mostly spoke about housing, unemployment and agriculture.
HRW interviewed a number of victims who left Chechnya for central Russia amid the purge. One man told the rights organisation that he spent a week in an unofficial detention facility and likened his treatment to animals.
"Beatings, electric shocks I could deal with... I was strong. But the humiliation was unbearable," he told HRW. "The [police] spit in our faces, they called us disgusting, offensive names, they forced us into humiliating poses...When they finally released me, I was close to hanging myself. I cannot live with this, I just can't."
As reports of the campaign spread, the UN and other international organisations and governments – including the Trump administration – condemned the campaign.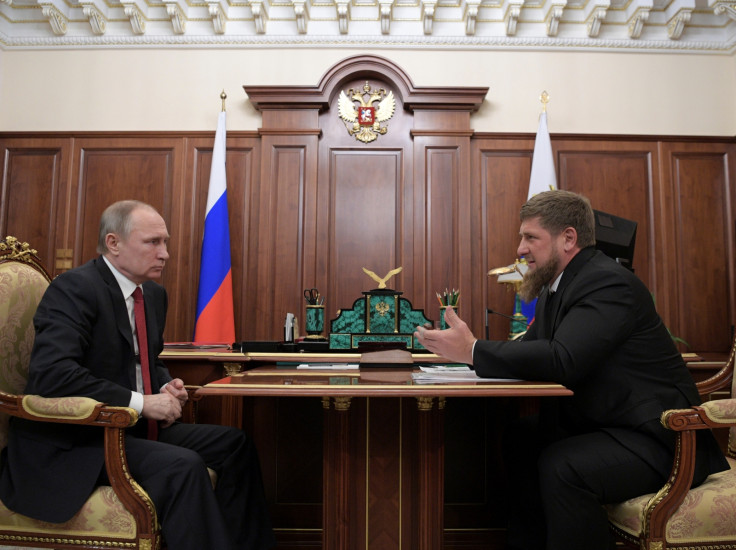 For its part, Novaya Gazeta has received threats and an adviser to Kadyrov branded the newspaper "enemies of our faith and of our motherland" in front of thousands of people. Earlier this week it also received a suspicious envelope containing an unidentified white powder.
While the backlash has prompted the Kremlin to open a federal investigation into the troubling reports, questions remain whether victims will come forward about their ordeal without guarantees for their safety.