Child slavery: Rich Brits buying children who survived the Nepalese earthquake for £5,000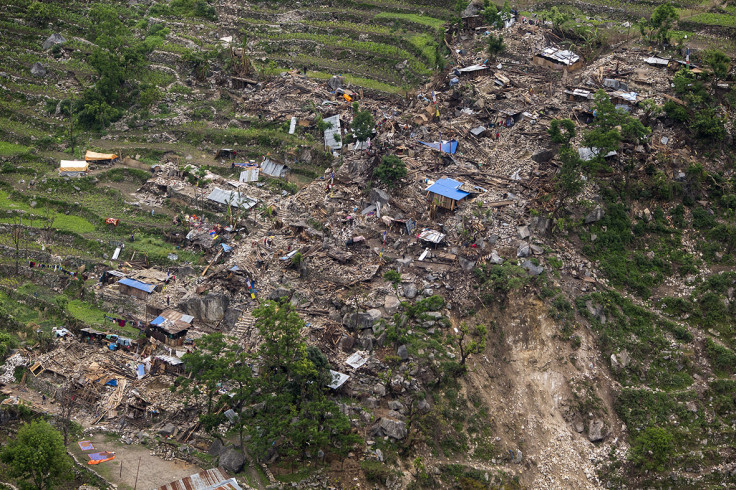 Wealthy British families are buying children left devastated by last year's earthquake in Nepal to work as domestic slaves. The children – who are as young as 10 – are being sold for as little as £5,250 (Rs 500,000, $7,468) by black market gangs operating in India's Punjab region, according to an investigation by The Sun.
The gangs are targeting the children of Nepalese refugees and poor Indian families, the probe by the newspaper's undercover team revealed. Slave trader Makkhan Singh told a reporter that the children are obtained by approaching their destitute parents to "do a deal."
"I can supply the boy. But as to taking him into the UK and the documents you will need, that's your responsibility," Singh added. "We have supplied boys who have actually gone on to the UK. What you do with him's up to you."
Singh revealed that he usually wraps up a deal within 10 minutes and said: "Take a Nepalese to England. They are good people. They are good at doing housework and they're very good cooks. No one is going to come after you."
A powerful 7.8 magnitude earthquake in the Himalayan nation in April 2015 unleashed a wave of horror, killing nearly 9,000 people and leaving millions in need of aid. Buildings including historic temples and monuments were badly damaged, forcing people to live in makeshift camps as they were too afraid to stay inside.
The Sun's reporter was taken by Singh to meet the children facing a life of servitude, including 10-year-old Amit, 12-year-old Pooja and 13-year-old Susti Ram. Singh said that he had been trading children for eight years and insisted on doing the deal first. "You're not taking them straight to England," he said. "You don't need the documents straight away. We know plenty of people who can do the documents. We've got a good network."
The damning news prompted a quick response from the Home Secretary, who called child trafficking a "truly abhorrent crime" and called on the National Crime Agency (NCA) to look into the claims. "No child, anywhere in the world, should be taken away from their home and forced to work in slavery," said Theresa May.
"That is why we introduced the landmark Modern Slavery Act last year, which included enhanced protections for potential child victims of slavery and sentences up to life imprisonment for those found guilty.
"We encourage The Sun to share its disturbing findings with the Police and National Crime Agency so that appropriate action can be taken against the vile criminals who profit from this trade."
Speaking to Sky News, an NCA spokeswoman said: "The NCA works with partners in the UK and internationally to identify and pursue criminals and to safeguard both child and adult victims.
"The hidden nature of human trafficking means that it often goes unreported. Anyone who suspects it should report their concerns to law enforcement," she added.
© Copyright IBTimes 2023. All rights reserved.