Over 13 years since Concorde was retired from service, a US startup from Denver, Colorado believes it can offer supersonic flights between London and New York which take just over three hours and cost the same as today's business class seats.
Boom Technology has now completed a $33m (£26m) funding round, taking its total funding to $41m, and has begun wind tunnel tests on a model of its plane. After this, the cash injection means Boom now has enough money to finish its first prototype, begin its flight test programme, and set a new speed record for civilian aircraft.
Called XB-1 Supersonic Demonstrator, Boom's first prototype will use the same basic technology as its upcoming airliners, but will be around a third of the size and offer seating for just the two pilots. Once testing with this aircraft is complete, Boom will then begin work on the full-size plane, capable of carrying around 45 passengers in business class comfort. If all goes well, commercial flights are planned for 2023.
The company is promising an aircraft which will fly 2.6 times faster than current airliners, at Mach 2.2 (1,451mph and almost 100mph faster than Concorde). Boom's biggest claim is how it can achieve "business class profitability". Given how Concorde struggled to turn a profit on its $20,000 return flights across the Atlantic, delivering on this claim will be Boom's greatest challenge.
Lighter materials and huge developments in technology since Concorde first flew in 1969 are what Boom hopes will be enough to make its flights around four times cheaper than transatlantic supersonic flights of the Nineties.
With a 9,000 nautical mile (17,000km) range, Boom says its plane will fly between London and New York in 3h15 (compared to seven hours today), Tokyo and San Francisco in 5h30 (compared to 11 hours), and Sydney to Los Angeles less than half of the 15 hours it currently takes.
At this speed, a passenger could leave New York at 6am, land at London Heathrow at 2:30pm, have several hours of meetings and be back in New York for 8pm.
Sir Richard Branson was an early backer of Boom and has pledged to buy 10 planes from founder Blake Scholl. Supersonic travel has been an interest of Branson for some time, and he was refused permission to buy several Concorde planes from British Airways and Air France when their fleets were retired in 2003. If all goes to plan, Boom's first customer flights will take off 20 years after Concorde's retirement.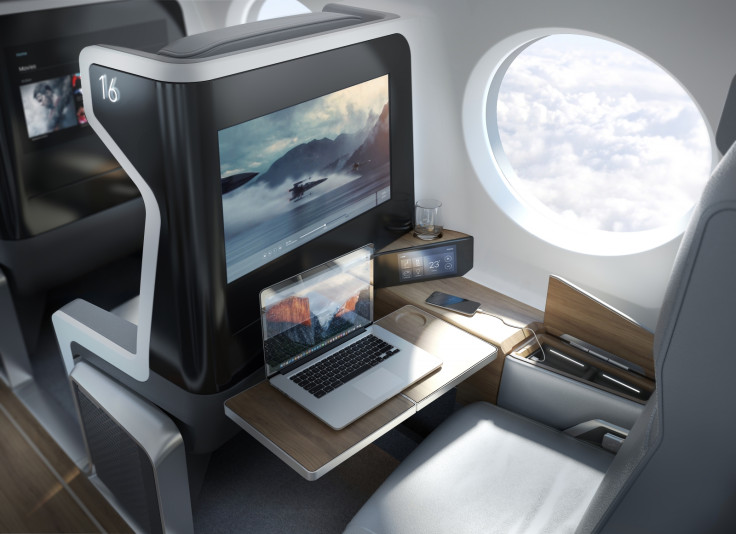 As well as 10 orders from Branson, Boom will benefit from the use of Virgin Galactic's manufacturing division, called the Spaceship Company, and Branson says his space tourism company will provide engineering and manufacturing service to Boom, as well as support with test flights.
Although Boom is only talking publicly about the $41m in funding it has received, Scholl also claims to have signed a letter of intent to build $2bn worth of supersonic planes for an unnamed London-based airline.
No longer a bucket-list purchase
Speaking to the Guardian in late 2016, Scholl said Boom flights would cost "about the same as tickets in business class...I don't know a single person who wouldn't want to get there in half the time, rather than have some free champagne. It wouldn't be a bucket-list purchase any more. There is a huge market and the margins are enormous."
A former Amazon executive, Scholl previously a software engineer for the online retailer, before managing its automated advertising and social network divisions. A certified pilot, Scholl then moved to become a senior director at Groupon, before founding Boom in 2014. Other Boom staff have worked at Boeing, Virgin Galactic, Gulfstream, Lockheed Martin and Nasa; four of the company's nine-person leadership team are pilots.
Boom was helped to life by Y Combinator, the most high-profile startups accelerator in Silicon Valley which has already produced holiday rental company AirBnB and file storage provider Dropbox. Wright Electric, which hopes to produce a fully electric, 80-seat airplane capable of crossing the Atlantic is also a product of Y Combinator and hopes to be flying within 10 years.