Tony Blair could be hauled in front of the House of Commons over claims her misled parliament over the Iraq War after Conservative MP David Davis said he would table a contempt motion. The former prime minister was criticised in the Chilcot Report for leading the UK into the conflict before exhausting all other options and without having a credible post-war plan.
Speaking on the Andrew Marr show on the BBC, Davis said Blair misled parliament five times over Iraq – three times over weapons of mass destruction, once over UN voting, and finally once about the threat posed by Saddam Hussein.
"I am going to put down a contempt motion, a motion which says that Tony Blair has held the house in contempt," Davis said. "Now that's a bit like contempt of court, it's the same sort of thing.
"Blair claims 'Oh, Chilcot did not say I was liar.' Chicot was not asked to rule on that. Chilcot was asked to rule on the causes of the war and the consequences of the war, not whether Tony Blair lied or not. "Everyone I have spoken to says there has been a trial but not verdict. The house has to deliver a verdict."
The motion, which Davis will submit on Thursday with the support of 20 MPs, could see Blair brought to the bar of the House by the Serjeant-at-Arms to apologise for the war. Davis also said it could see the former prime minister lose his privy counsellor position, citing the example of John Profumo, who was stripped of the title in 1963. The Privy Council is a body of advisors to the British reigning monarch, a seat on which is a mostly honourary position.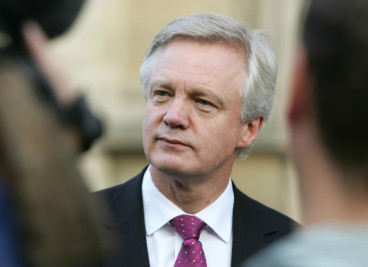 "And that was just about sex scandal," Davis added. "Not something that led to 150,000 innocent Iraqi civilians being killed, maybe millions dying as a consequence, destruction of the Middle East."
On the Conservative leadership contest, Davis, who lost out to David Cameron in the party's 2005 leadership contest, defended Andrea Leadsom, whose 'Mothergate' comments about Theresa May sparked controversy on Saturday, 9 July.
He said Leadsom's comments were not said with "malice", but instead were signs of pressure. "She is intelligent and charming and so on but what the event of the last week have demonstrated is she has come under a bit of pressure in this leadership contest, but they are nothing like as pressurised as being prime minister."
Speaking later on the same show, Labour leader Jeremy Corbyn said he would "probably" back Davis' motion. "I haven't seen it yet, but I think I probably would [vote in favour of it]," he said.