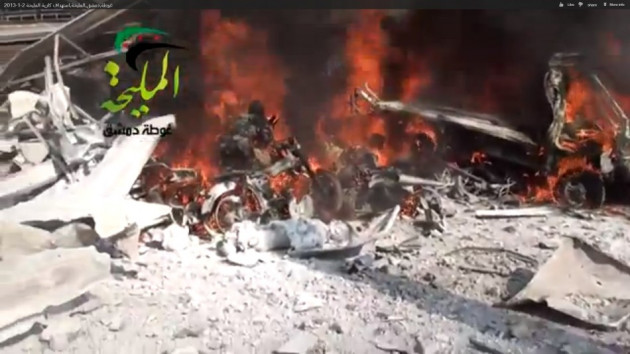 Syrian opposition activists have reported that at least 30 people died following an air raid on a gas station near Damascus.
The airstrike took place in the eastern Damascus suburb of Mleiha, according to the British-based Syrian observatory for human rights.
A graphic video emerged on YouTube showing several charred bodies, blood-covered wounded and a bearded dead man who was torn to pieces.
It also showed several vehicles on fire as black smoke billowed from the Nawras Gas Station.