Deutsche Bank slashes bonuses after €1.4bn annual loss
German lender is in the process of cutting 9,000 full-time jobs in a bid to cut costs.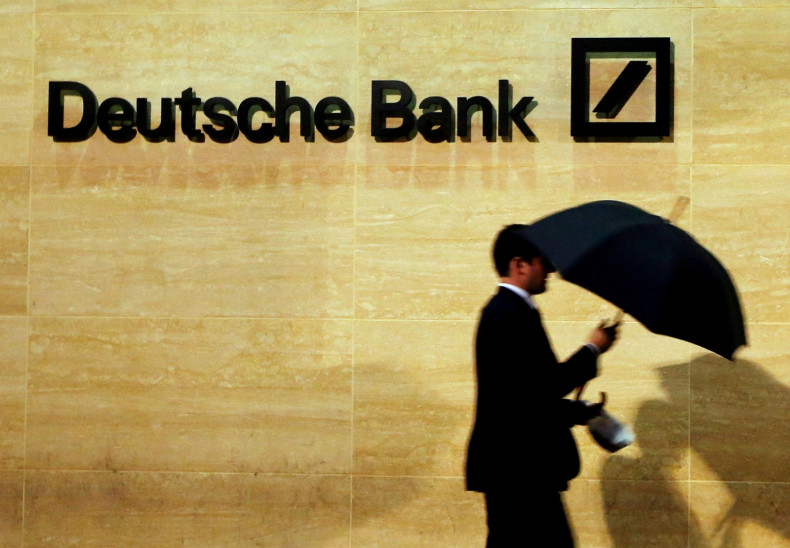 Deutsche Bank has slashed bonuses for its employees by more than three quarters, after posting an annual loss of over €1bn (£870m).
The banking giant said on Monday (20 March) that bonuses for 2016 will fall to €546m from €2.4bn a year earlier, while the combined salary tally declined from €10.5bn to €8.9bn. The decision to cut bonuses is in line with the lender's cost-cutting policy, which has seen it shed over 1,000 jobs last year and unveil plans to close 200 branches in Germany and lay off 9,000 of its 100,000 full-time employees.
News of the bonus cut came as Deutsche Bank reported an annual loss of €1.4bn on the back of hefty litigation costs. The loss, however, was considerably smaller than the €6.4bn loss it reported in the previous year.
In December, Germany's largest lender agreed to pay $7.2bn to the US Department of Justice to settle allegations it mis-sold mortgage securities in the lead up to the 2008 financial crisis, while a month later it was fined £500m by US and UK regulators.
Earlier this month, the bank unveiled plans to raise up to $8.5bn through the sale of 687.5m new shares.
The Frankfurt-based bank also outlined plans to revamp its business structure in a statement released following the conclusion of a supervisory board meeting. The lender intends to recombine its corporate finance, global markets and global transaction banking businesses into one unit after splitting them up just 18 months ago.
Postbank, which was put up for sale in 2015, will be combined with Deutsche Bank's retail banking business, while Deutsche Asset Management will constitute the third arm of the lender's operations.
The bank also plans to raise $2bn through asset sales to bring its capital ratio above 13%.