Bangladesh police are questioning a Briton suspected of having links to the perpetrators of the Dhaka cafe attack on Friday (1 July) that left 20 civilians and two policemen dead in the capital's upmarket Gulshan neighbourhood. Hasnat Karim, who was initially believed to be one of the rescued hostages, has been detained by police since the incident after his address written on a piece of paper was found in possession of one of the killed terrorists.
Police have reportedly raided Karim's house and have seized his computer for investigation. They are also tracking his activities over the past month for clues.
Although the Bangladesh-born civil engineer, who has studied and worked in the UK for the past couple of decades, had not been charged, police said they are questioning him for several reasons.
Counterterrorism officers told The Times that Karim was dismissed from his job as a professor at North South University in Dhaka about five years ago after he was accused of having links with Islamist movement Hizb ut-Tahrir.
The terror group said to be a precursor to the Islamic State (Isis) was founded in the 1950s, but was banned in Bangladesh for its links to militant groups.
"We are looking where he visited in the last month," Saif ul Islam, a counter-terrorism chief, told the publication. It was not clear if he was detained as a suspect, however, local media speculation suggest that a video footage of the attack showed a bald man talking to two of the terrorists and many on social media have reportedly identified Karim as that unknown man.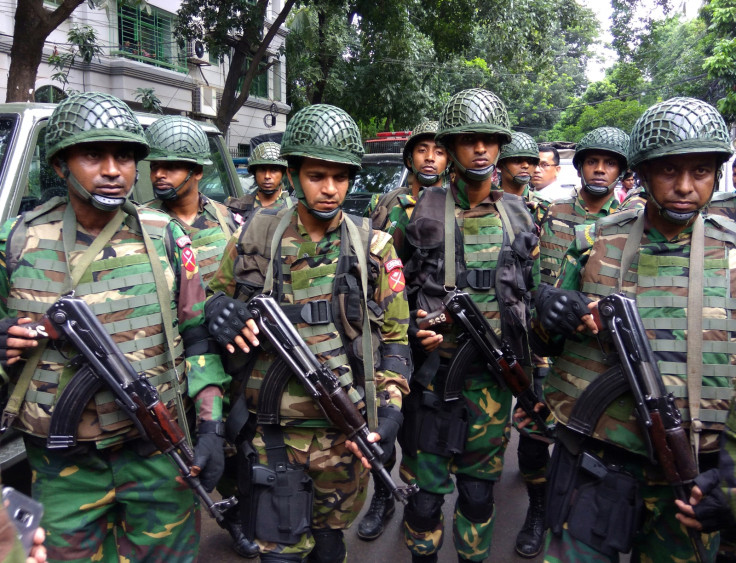 Karim had moved to London in 1986 to study at Queen Mary University. He then worked as an engineer at WS Atkins between 1989 and 1991 after which, he pursued his masters degree in modern international studies at the University of Leeds. In 1993, he moved to the US, but returned to the UK after three years and then went back to Bangladesh three years later.
At the time of the cafe siege, Karim was reportedly eating with his wife and two children at the Holey Artisan Bakery when gunmen charged in and began shooting down people.