Dhoom 3 Review Roundup: Aamir Khan Gives Christopher Nolan's Prestige a Bollywood Treatment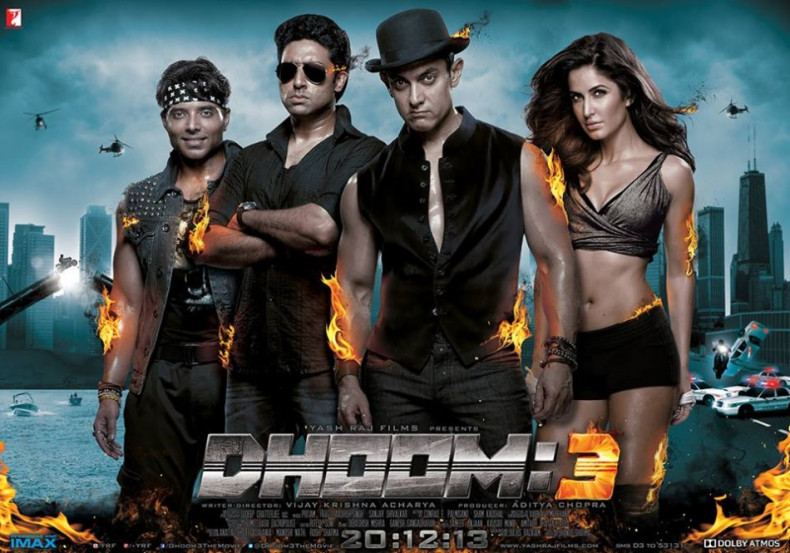 Is Aamir Khan in awe of Hollywood director Christopher Nolan? Khan's latest film, the much awaited Dhoom 3 seems to be a dumbed-down version of Nolan's 2006 hit, The Prestige.
Throughout the film, Khan uses a Joker sign as part of his identity (seems inspired from one of Nolan's most successful films) and if one were to look back a little, One of Aamir Khan's earlier films, Ghajini, was loosely inspired by Nolan's groundbreaking Memento.
The third instalment in the Dhoom film series has Khan playing the anti-hero as a follow-up to John Abraham in Dhoom 1 and Hrithik Roshan in Dhoom 2.
Plot
According to Anupama Chopra's review in The Hindustan Times, the film kicks off with a superb action sequence, but them gets bogged down by a ridiculous backstory.
Iqbal (Jackie Shroff), a magician and modern circus owner, has a huge debt from a popular American bank, Western Chicago Bank, in the 1990s. After his only dream The Great Indian Circus is broken, Iqbal commits suicide. Aamir Khan, who plays his son Sahir, decides to avenge his father's death by making sure that the bank closes down due to repeated robberies. What follows is a tricky and slick cop-thief drama involving Khan and the series regulars, righteous cops played by Abhishek Bachchan and Uday Chopra, reports Zee news.
Action
Aside from some genuinely cool moments like Aamir's getaway on a Chicago waterfront or the climax staged on a dam, Dhoom 3 does not offer very much by way of novelty or inventiveness. The film does not have the thrills that went hand-in-hand with the outrageous heists, screeching tyres, and bad guy attitude associated with Dhoom, reviews Rajeev Masand of CNN IBN.
Performances
Aamir looks angst-ridden throughout the film even in the tap-dancing title sequence. For a while, one wonders if the actor was simply too serious for a movie like this.
Abhishek Bachchan and Uday Chopra do not get as big an ear-splitting welcome as Aamir, but they pull it off during the most crucial parts of the movie – the chase sequences. Chopra and Katrina Kaif have little to do with the movie. Katrina looks stunning in every scene but the script offers her little.