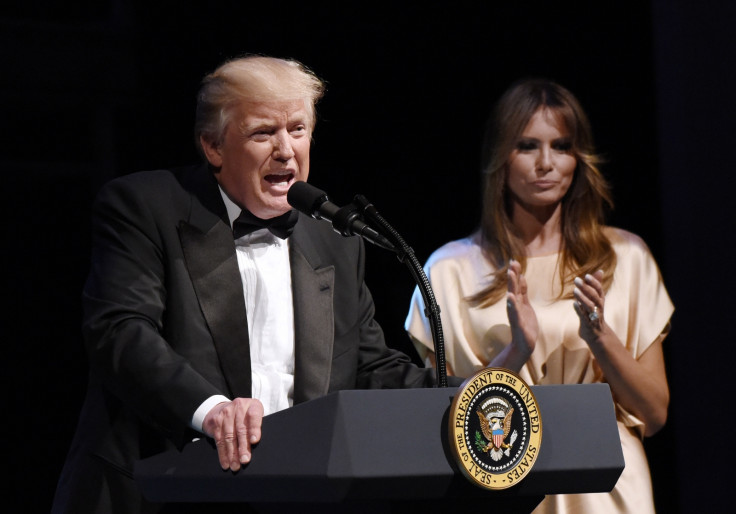 Donald Trump has said that he will do what is "necessary" to combat terrorism in the US following the London Bridge attacks on Saturday (3 June).
The president was speaking at the Ford's Theatre Annual Gala when he made the remarks, which came just hours after he issued a series of controversial tweets about the attack.
Describing it as an "evil slaughter", he said: "We renew our resolve, stronger than ever before, to protect the United States and its allies from a vile enemy that has waged war on innocent life. And it has gone on too long.
"This bloodshed must end. This bloodshed will end. As president, I will do what is necessary is to prevent this threat from spreading to our shores."
Earlier in the day, Trump had issued numerous tweets about the attacks, firstly saying that people had to be "smart, vigilant and tough". In the same tweet he mentioned the need to implement the travel ban which has so far been blocked by several courts in the US.
Trump discussed the question of gun control, saying that there wasn't a debate on the issue as the attackers used knives and a truck.
He then criticised the Mayor of London Sadiq Khan for saying that there was "no reason to be alarmed."
After the Manchester bombing, he described the attacker as an "evil loser in life."
Seven people died on Saturday when a van being driven southbound on London Bridge rammed into pedestrians.
Three attackers, armed with knives and wearing fake suicide jackets, exited the van and entered the nearby Borough Market, stabbing various people before eventually being shot dead by police.
Dozens more were injured in the attack with many remaining in a critical condition.