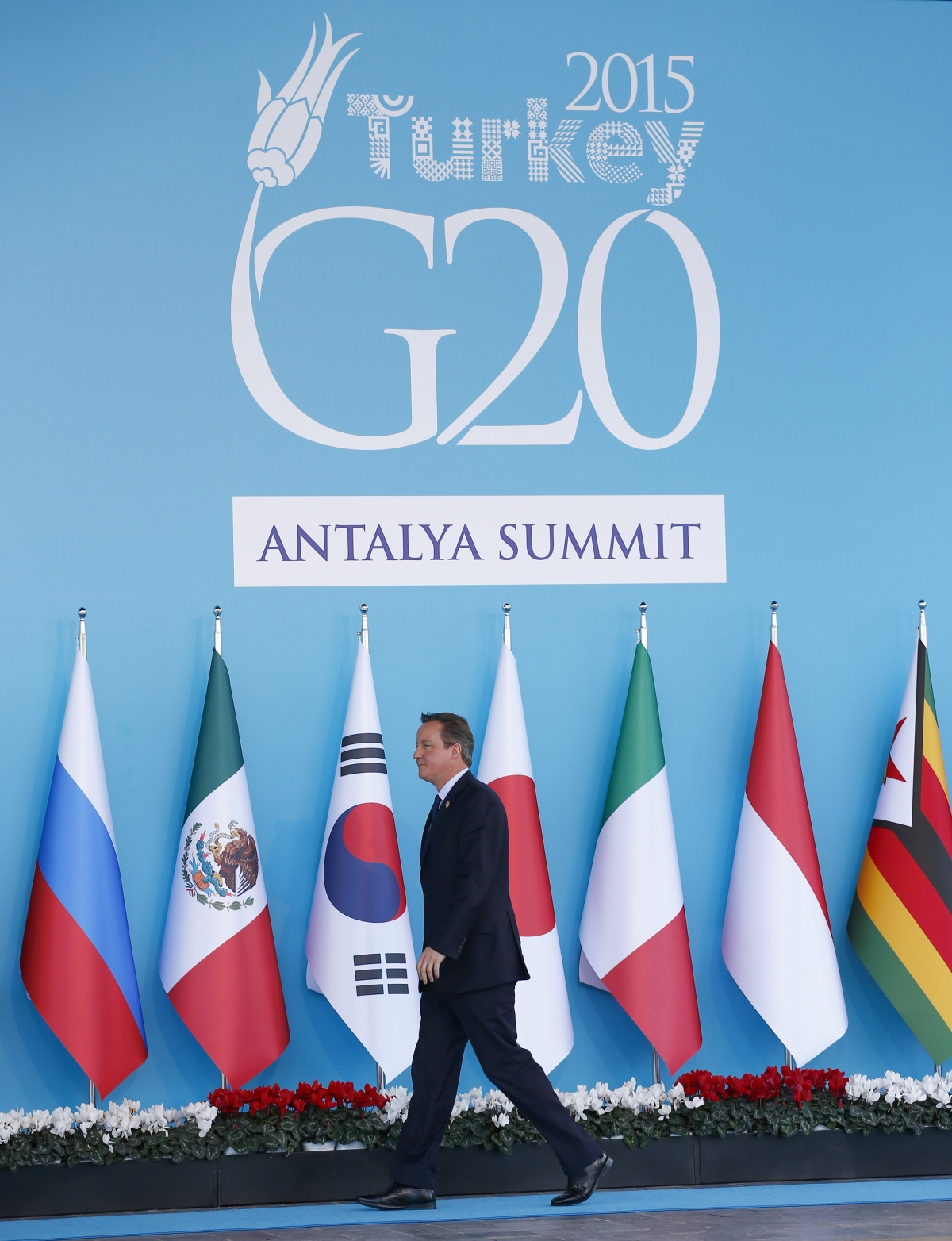 Travellers should start bracing themselves for tighter security screening at airports. Prime Minister David Cameron has warned that the UK plans to more than double its spending on aviation security to counter the increasing threat from Islamist militants.
That is not all. After years of pushing for spending cuts, the Prime Minister is now planning to boost its intelligence staff by a massive 15% in the wake of the growing number of plots against the UK and the recent militant attacks, not only in Paris but also in Tunisia.
"I am determined to prioritise the resources we need to combat the terrorist threat because protecting the British people is my number one duty," Cameron said in a statement. "This is a generational struggle that demands we provide more manpower to combat those who would destroy us and our values."
As part of a broader five-year defence and security review due to be published on 23 November, the Conservative government is proposing to fund an extra 1,900 officers at its MI5 and MI6 agencies and GCHQ intelligence agency. According to the BBC, the additional funding was higher than the number previously briefed to the media by the Treasury. The intelligence agencies have about 12,700 staff.
Step change in aviation security
So what now awaits travellers? Cameron has promised a "step change" in aviation security following the crash of the Russian passenger airline in Egypt last month which is strongly believed have been brought down by a bomb planted by Islamist militants.
The Airbus A321 operated by Russian airline Metrojet, took off from Sharm el-Sheikh for St Petersburg. It dissappeared from radar some 23 minutes into the flight on 31 October. A total of 214 Russians, 3 Ukrainians and seven crew members were onboard flight 7K9268.
The prime minister is scheduled to discuss aviation security with other world leaders at the G20 summit in Turkey today (16 November), including during a bilateral meeting with Russian President Vladimir Putin. The tighter security is not just confined to airports in the UK. Cameron has ordered a rapid review of security at several airports around the world, particularly in the Middle East and North Africa.
Airports through which a high number of British citizens travel through will be among those targeted for the review. The assessments are due to be conducted over the next two months.
They will focus on measures such as passenger screening, physical security at the airport, hold baggage and freight screening. Further security measures put in place at potentially vulnerable airports over the past year will also be reviewed.
The National Security Council will discuss on 17 November the British aviation security policy, according to the government. Cameron has said that he plans to more than double government spending on aviation security over the next five years. It currently spends around £9m a year on aviation security.
The new funding is aimed at providing additional aviation security experts to regularly assess security at airports around the world as well as advise, train and provide equipment for other countries to help them beef up security at their respective airports. It will also fund research into screening technology and how to detect new threats, the government added.