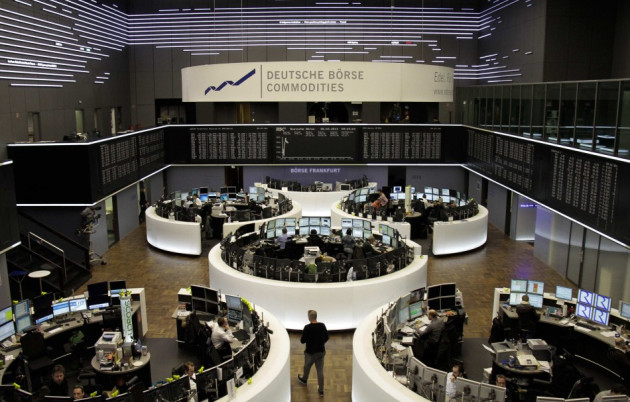 European markets opened on a higher note as investors focus on earnings releases from some of Europe's banking majors.
The pan-European FTSEurofirst 300 advanced 0.2% to 1,220.25 points in early deals. The UK's FTSE 100 rose 0.3%, while France's was up 0.2%.
Spain's IBEX and Italy's FTSE MIB gained 0.4% each, while Germany's DAX gained 0.2%.
Investors are awaiting the first-quarter earning statements from a number of big European banks, including HSBC and Banca Generali.
France's second largest bank, Societe Generale, reported a 50% decline in first-quarter profit due to a hefty loan revaluation charge. Germany's Commerzbank reported a net loss for the first quarter, but beat market expectations.
Meanwhile Credit Agricole reported a 51% rise in profit, in line with estimates, due to the sale of its costly Greek unit.
Banca Generali and HSBC are also due to report their first-quarter results during the day, which will give an indication of the economic health of the region's largest lenders.
In the UK, shop price inflation plunged in April on deeper discounts from retailers, according to the British Retail Consortium shop price index.
In today's industrial news, Germany will release its March factory orders and France will report its industrial output. Meanwhile the German and French finance ministers are meeting in Berlin to discuss certain fundamental issues including banking union and the French economy in need of structural reform.
The European Central Bank President Mario Draghi earlier said that the bank is closely watching incoming data and will take actions including a further rate cut. The ECB has cut its benchmark interest rates by 25 basis points to 0.5% last week.
In Asia, the Nikkei stock average earlier crossed the 14,000 level to finish at the highest since June 2008. Opening after a public holiday, the market gained from robust job data from the US. Meanwhile, other Asian markets retreated from gains recorded in the previous session amid fears about global growth.