First hybrid electric Mini confirmed for 2017
Hybrid electric engine coming to 2017 Mini Countryman, while full-electric Mini hatchback will arrive in 2019.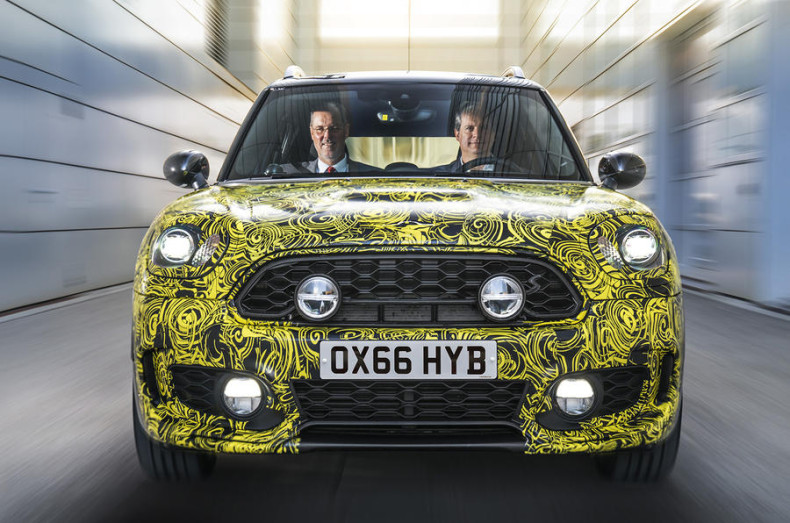 Mini will launch its first petrol-electric hybrid car in 2017, the company has confirmed, before a new fully-electric hatchback arrives in 2019.
The vehicle will be the second-generation Countryman, Mini's compact sports utility vehicle, and will be sold alongside conventional petrol and diesel options. It will be capable of travelling for over 25 miles on pure electric power.
Due to be formally unveiled later in October and likely shown at the Los Angeles motor show in November, the hybrid Countryman was teased by Mini in a series of promotional images. They show the camouflaged vehicle plugged into an electric car charger.
The hybrid will share much in common with the BMW 225xe Plug-in Hybrid; the cars have been developed alongside each other by parent company BMW and will both offer a range of engines, including a battery-assisted 1.5-litre turbocharged three-cylinder petrol engine.
The hybrid engine is related to that used by the BMW i8 sports car, where it produces more power and is paired to a much larger hybrid electric system.
Although Mini is yet to reveal the performance of the hybrid Countryman, sources speaking to Autocar claim it will be similar to the BMW 225xe; this means a combined power output of 221 horsepower and 284lb ft of torque, of which 87 and 122 respectively are provided by the electric motor.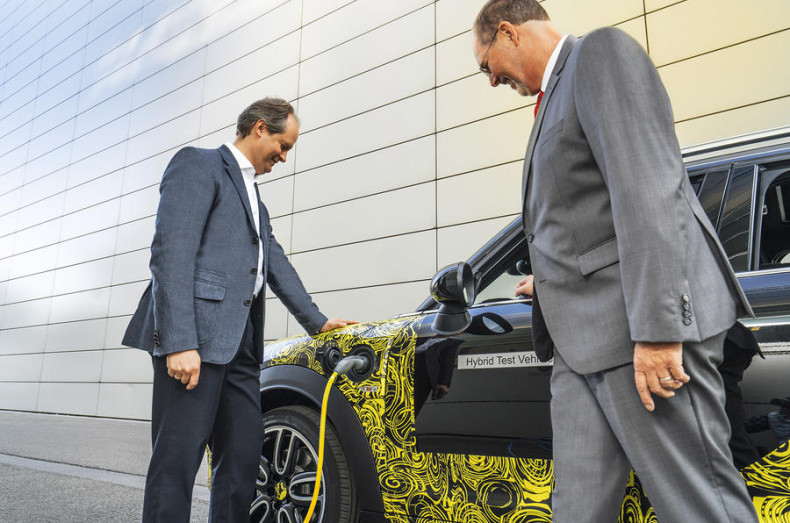 Charging times are not yet known, but for reference BMW claims the 225xe's battery can be filled to 100% in three hours and 15 minutes from a regular wall plug, or an hour faster from a high power charger.
The car's petrol engine will be at the front, as with all other Minis, driving the front wheels. The electric motor will set at the back and drive the rear axle, providing four-wheel-drive when both systems are active and the first-ever rear-wheel-drive Mini when on pure electric power. Drive will come through a standard six-speed automatic gearbox.
A fully electric version of the Mini hatchback is planned for 2019, a decade after the company first experimented with the Mini E, a limited-run electric car sold via short-term lease.