Tanzania serial killer hunt
Police are looking for a man who killed eight people and injured three, Tanzania Citizen newspaper reported.
The killings began on Saturday night and included a raid on a bar, but the gunman has also been attacking people he meets on the road.
The attacks have created fear in the district of Tarime, where many businesses are opening later in the morning and closing earlier in the evening.
A special operation involving about 160 police officers was launched on Thursday morning, a police commander said.
BBC Swahili TV's Salim Kikeke said it is not unusual for people in the Mara region, which borders Lake Victoria and Kenya, to illegally carry arms in order to protect their livestock.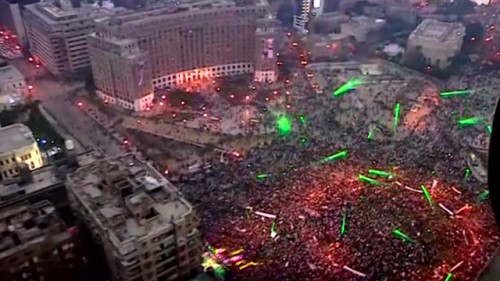 Egypt's tumults and "freedom" of speech
Twenty Al-Jazeera journalists were arrested and will face trial accused of belonging to a "terrorist organisation" and spreading false news.
Al-Jazeera denied the bias and demanded the release of its journalists, claiming the men were just reporting the situation in Egypt.
Following a two-day referendum during which Egyptians voted on a new constitution, the country is again rocked by attacks and clashes. Four blasts killed at least six people and left 100 wounded last week, and another 49 died during marches that marked the anniversary of 2011 Egypt revolt.
General Abdel Fattah al-Sisi, the army chief who backed Morsi's removal following mass protests, is likely to run for the presidency.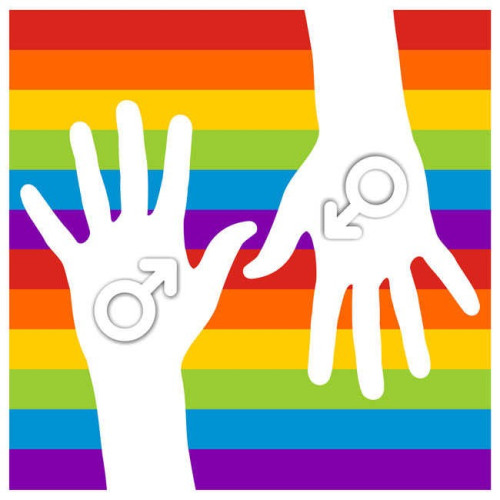 Nigeria and Uganda homophobic laws outrage UK archbishops
Two Archbishops of the Church of England wrote a letter to the presidents of Nigeria and Uganda asking them to scrap controversial homophobic laws in force in both countries.
Nigerian President Goodluck Jonathan recently signed the Same Sex Marriage (Prohibition) Bill 2013, or the so-called "Jail the Gays" bill, which imposes prison sentences of up to 14 years for gay marriage or civil union.
Uganda's president Yoweri Museveni recently rejected an anti-gay bill that saw life imprisonment as a sentence for homosexual offences. He declared that there are other ways to "rescue" people from their "abnormality" instead. Under existing Ugandan law homosexuals can face imprisonment up to 14 years.
A report by NGO Sexual Minorities Uganda (SMUG) showed that same sex relationships existed throughout Africa, including Uganda, before the colonisation.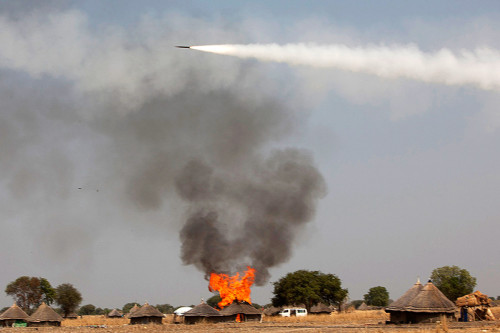 South Sudan government partly meets rebels' demands
The release of seven political prisoners was a compromise which partially met demands by rebels to free 11 detainees, who are accused of an attempted coup d'état against president Salva Kiir.
During the peace talks started in the Ethiopian capital of Addis Ababa four weeks ago, the rebels also urged Ugandan troops to stop supporting the government.
The US has urged the South Sudanese government to release the remaining four political prisoners, in order to reach a peace agreement and end the fighting.
A ceasefire was agreed by both warring sides who advised that this is only a temporary measure and further talks will be necessary.
Over 1,000 people have been killed and around 500,000 have been displaced in the conflict, which started when president Salva Kiir, who is an ethnic Dinka, accused his former vice-president, Riek Machar, an ethnic Nuer, of an attempted coup.
The UN warned against the risk of a genocide and NGO Human Rights Watch said crimes against humanity are being committed by both warring sides.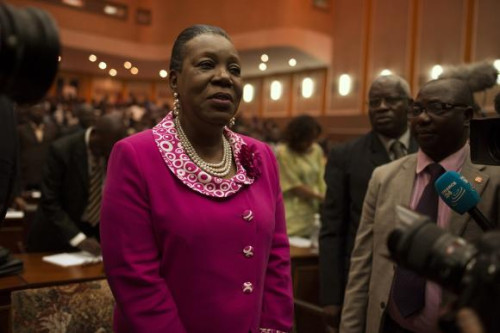 Central African Republic conflict might end after the election of new president
The election of Catherine Samba-Panza, 59, as CAR's new president brought a wave of hope that the conflict might end soon.
Samba-Panza is seen as politically neutral and was chosen unanimously. The hope is for some reconciliation between the Christian anti-Bakala and Muslim Seleka. The two factions have been fighting one other since last March, following the overthrow of former president Francois Bozize of CAR's majority Christian population by Muslim leader Michel Djotodia.
The ensuing tit-for-tat violence has been brutal, capturing the attention of Amnesty International as well as the world's media and resulting in calls for UN intervention.
Some 4,000 African troops and 1,600 French troops have been deployed and EU foreign ministers have agreed to send more to help end the violence.