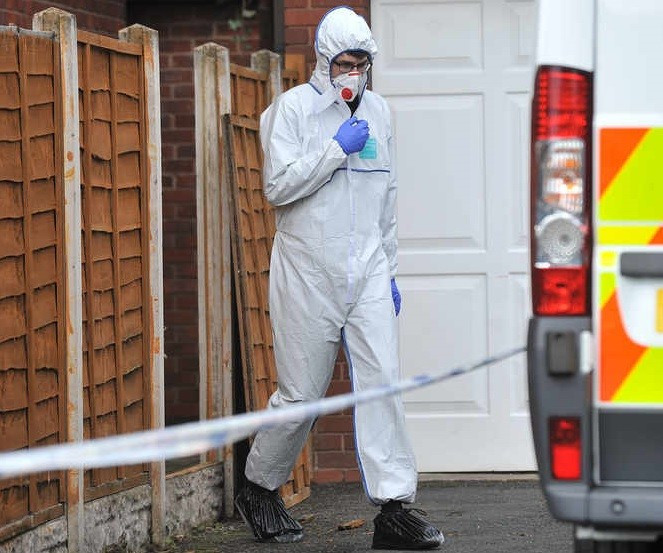 The wife of a former Barclays banker was found dead in a pool of blood after she requested a divorce from her husband. Sonita Nijhawan, 38, was stabbed 124 times by her husband Sanjay Nijhawan with an axe and a knife in their newly built £2m home in Weybridge, Surrey.
Though their four-year-old son was in the house, Sanjay waited for his wife to come downstairs in the early hours of 21 May before he took an axe from his back pocket and attacked her.
Sonita's father, Chander Parkash, found her dead in the kitchen after he received a call from Sanjay's mother who was concerned about her son.
"I received a call from Sanjay's mum saying he was very emotional. I got to the house and asked their son, 'Where's mama and dada?'," he said, reported the Telegraph.
"When I went into the kitchen I saw what no father should have to see, my daughter lying in a pool of blood."
Parkash made the comments at Guildfourd Crown Court where Sanjay was accused of murder.
During a two-week trial which concluded Friday (7 October) however, his defence cleared him of the charge, arguing he "suffered an abnormality of mental function" making him believe he had no choice but to kill his wife.
Dr Philip Joseph, a consultant psychiatrist, said: "Nijhawan saw no way out, no option and no choice. That is something to take into account when considering the rational judgement," reported the Daily Mail.
"He has behaved in a brutal and violent way and I think that's a very important aspect, what he was like before he developed his illness or depression.
"If as is the case he was not violent, it makes the depressive illness loom in a much larger way.
"If he had not been depressed, I think there's no possibility he would have killed his wife. He wasn't a violent man, he wasn't intoxicated.
"He went into a state of mind where he could see no way out, things built up in his mind.
"There is no doubt in my mind that he was suffering an abnormality of mental function. The condition from what he was suffering can be capable of substantially impairing the ability to exercise self-control."
Jurors instead found Sanjay guilty of manslaughter. The court heard how Sonita wanted to divorce him after he quit his job at Barclays and was diagnosed with depression.
Her mother Nirmala Parkash, 62, said: "I'm desperate to see her, to hold her, to hug her," reported the Telegraph.
"I keep thinking of how I carried her when she was a baby. It feels like an organ has been ripped out of me.
"I keep thinking of it in my head, it is like a film. How afraid she must have felt. I feel it like a deep open wound, like an abyss which cannot be filled.
"I can't even look at pictures of her, I had to take photos down around the house because it is unbearable. I will have to live with this until I'm in my own coffin."
Sanjay Nijhawan will be sentenced on Monday (10 October).