Full list of landlord Tory MPs who voted against making properties 'fit for human habitation'
List of Conservatives who voted against amendment to force landlords to make properties habitable.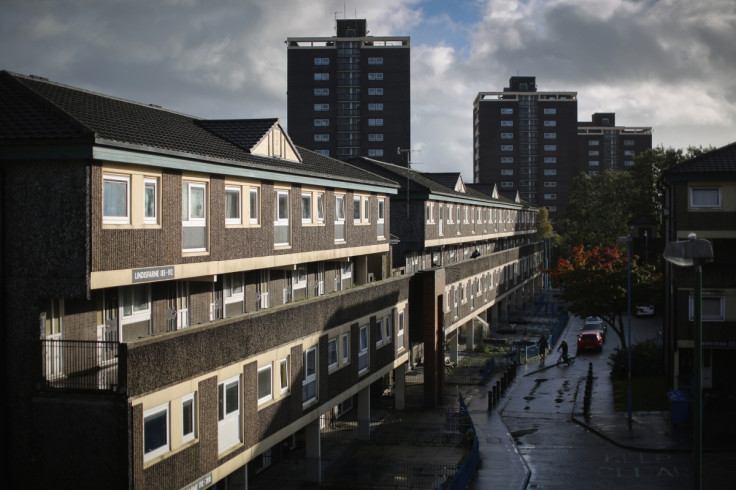 At least 71 of the Tory MPs who voted against an amendment to force landlords to make sure their properties are "fit for human habitation" are private landlords themselves.
The Conservatives voted against a Labour amendment to the current Housing and Planning Bill to ensure houses were kept to a decent standard by 312 votes to 219, a majority of 93.
Prior to the vote, shadow housing minister Teresa Pearce, who brought the amendment forward, told MPs: "Many landlords go out of their way to ensure that even the slightest safety hazard is sorted quickly and efficiently.
"So it is even more distressing when we see reports of homes which are frankly unfit for human habitation being let, often at obscene prices. Where else in modern day life could someone get away with this?"
Pearce added that some problems experienced by renters, such as mould on walls, would not be tolerated in other areas. She said: "If I purchased food from a shop and it was unsafe to eat I would not only get a refund but there is a high possibility the shopkeeper could be prosecuted.
"Yet if I rent from a landlord, perhaps the only available property for me, and it was unsafe to live in then I can either put up or shut up. In a market where demand outstrips supply renters lack basic consumer power to bargain for better conditions."
One of the Tory MPs who rejected the amendment, Marcus Jones, said that the proposed fines of up to £30,000 ($43,000), would raise rents. He said: "Of course we believe that all homes should be of a decent standard and all tenants should have a safe place to live regardless of tenure, but local authorities already have strong and effective powers to deal with poor quality and safe accommodation and we expect them to use them."
As reported by Political Scrapbook, 71 of the MPs who voted against the measure to ensure landlords kept their properties for habitation are residential landlords themselves. According to the register of members' financial interests as of December 2015, those who voted against the measure listed had also recorded their income as a residential landlord under Section 6(ii) of the current register of members' interests as "Income derived from property: over £10,000 in a calendar year".
Full list of landlord MPs who voted against amendment:
Nigel Adams
Stuart Andrew
Victoria Atkins
Jake Berry
James Berry
Bob Blackman
Robert Buckland
Alun Cairns
David Cameron
Alex Chalk
James Cleverley
Geoffrey Clifton-Brown
Geoffrey Cox
Mims Davies
Philip Davies
Richard Drax
James Duddridge
Alan Duncan
Philip Dunne
Jane Ellison
George Eustice
Mike Freer
Richard Fuller
John Glen
Robert Goodwill
Chris Grayling
Dominic Grieve
Chris Heaton-Harris
Peter Heaton-Jones
George Hollingberry
Kevin Hollinrake
Philip Hollobone
Nick Hurd
Stewart Jackson
Margot James
Sajid Javid
Joseph Johnson
Simon Kirby (teller)
Greg Knight
Brandon Lewis
Julian Lewis
Craig Mackinlay
Tania Mathias
Karl McCartney
Anne Marie Morris
Sheryll Murray
Robert Neill
Sarah Newton (teller)
Jesse Norman
David Nuttall
Neil Parish
Owen Paterson
Rebecca Pow
Jeremy Quin
Jacob Rees-Mogg
Laurence Robertson
Julian Smith
Royston Smith
Mark Spencer
John Stevenson
Desmond Swayne
Derek Thomas
Anne-Marie Trevelyan
Andrew Turner
Shailesh Vara
Theresa Villiers
Ben Wallace
David Warburton
Craig Whittaker
John Whittingdale
Nadhim Zahawi
Correction: This article has been amended to remove the names of James Davies as his income is due to a share of a medical centre and Thérèse Coffey MP she only co-owns a house with her mother but does not rent it.
© Copyright IBTimes 2023. All rights reserved.