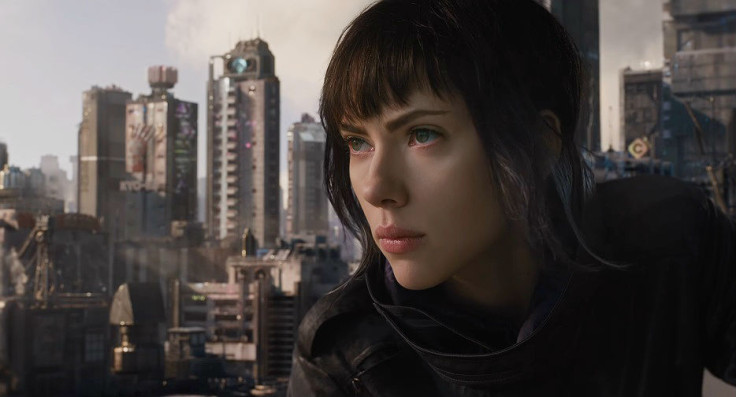 In just a week's time, Paramount Pictures' sci-fi thriller Ghost in the Shell will be released in cinemas. But to whet eager fans' appetites until then, the studio has released a lengthy sneak peek, showcasing the stylistic movie's intro.
The 4 minutes 40 seconds of footage can't help but evoke The Matrix or Blade Runner, as well as featuring a lot of imagery we've seen previously in teasers, such as geisha-inspired robots, futuristic cityscapes and truly stunning set designs. But that's not to say it doesn't offer up anything new... As it's more of a clip rather than a trailer, viewers can get more of a grasp of the tone of the film than they have before, as well as a little taste of the characters' roles within its story.
Based on the extremely popular anime series written and illustrated by Masamune Shirow, Ghost In The Shell sees Scarlett Johansson play lead character Motoko Kusanagi, aka The Major, a special-ops cyborg who operates within Section 9; a task force that deals with the most dangerous criminals and extremists.
It's safe to say, Paramount has somewhat had a point to prove when it comes to promo of Ghost in the Shell. Ever since the casting announcements were made and Johansson was linked to the lead role, many devoted fans of the Japanese source material have accused of it of 'whitewashing' and condemned it for having a white, mainstream actor play the lead role. However, it seems like the studio's dedication to maintain the feel of the original has managed to win some doubters over.
Meanwhile, Mamoru Oshii, the filmmaker behind the anime movie version of Ghost in the Shell previously endorsed Johansson in the role. Sam Yoshiba, a director at Kodansha – the company that holds the rights to the series – has also urged that Johansson was well-cast. "She has the cyberpunk feel" he told The Hollywood Reporter. "And we never imagined it would be a Japanese actress in the first place... this is a chance for a Japanese property to be seen around the world."
Directed by Rupert Sanders with Michael Pitt as antagonist Kuze, the film also stars Chin Han, Pilou Asbæk, Takeshi Kitano and Juliette Binoche. Ghost In The Shell is currently scheduled to be released in both the UK and the US on 30 March.
For more entertainment news follow A-List on Twitter @Alistinsider