The European Union Court of Justice (EUCJ) ruling in May that European citizens have in certain cases the "right to be forgotten" is now causing Google a world of trouble – so much so it has written a column in the Guardian complaining about it.
The search giant whose motto is: "Don't be evil", could now be forced to also see no evil as it is buried under delete requests.
According to Google's chief legal officer David Drummond, since May, the search engine has received over 70,000 takedown requests encompassing 250,000 individual webpages, including requests from former politicians who want links to stories which criticise their administrations removed, and even "serious, violent criminals" who don't want people to be able to search for their crimes.
There are even people who have written comments online but now regret them and don't want them showing up when people search for their names online - or professionals who want bad reviews about them to no longer be searchable.
Drummond writes: "The examples we've seen so far highlight the difficult value judgments search engines and European society now face...in each case someone wants the information hidden, while others might argue that it should be out in the open."
Arguing over the law
Two weeks ago, Google began removing links due to requests, which included content on a number of high profile UK media organisations, such as a 2007 blog about disgraced Merrill Lynch chairman Stan O'Neal, and Guardian articles about Dougie McDonald, a Scottish Premier League referee who was found to have lied about why he awarded a penalty in a football match.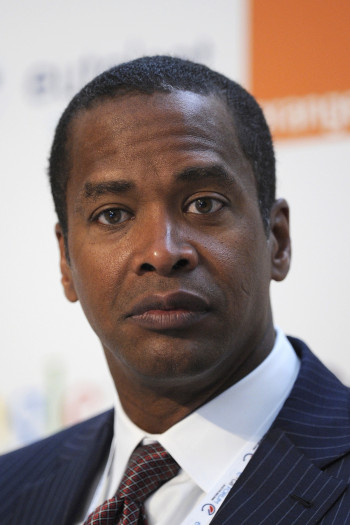 Understandably, there has been an angry backlash against Google by the media and freedom of information activists, which Google says supports why the ruling is flawed.
The EUCJ ruling states that an individual has the right to ask that any content including their name be removed from search results if it is "inadequate, irrelevant or no longer relevant, or excessive".
Google fundamentally disagrees with this as any content that is hidden from search results could be in the public's interest, and the ruling also says that search engines cannot make an exception for journalistic content.
"The issues at stake here are important and difficult, but we're committed to complying with the court's decision," writes Drummond.
"Indeed, it's hard not to empathise with some of the requests that we've seen – from the man who asked that we do not show a news article saying that he had been questioned in connection with a crime (he's able to demonstrate that he was never charged) to the mother who requested that we remove news articles for her daughter's name as she had been the victim of abuse."
Advisory council
Google says that it now has a dedicated team of people whose job is to review each application individually, even though most of the requests often include very limited information and "almost no context" as to why the person wants the content to be removed.
The search engine has launched a dedicated "advisory council" web page where Google's chosen committee of 10 influential figures in technology, academics, the law and journalism can gather input from European citizens.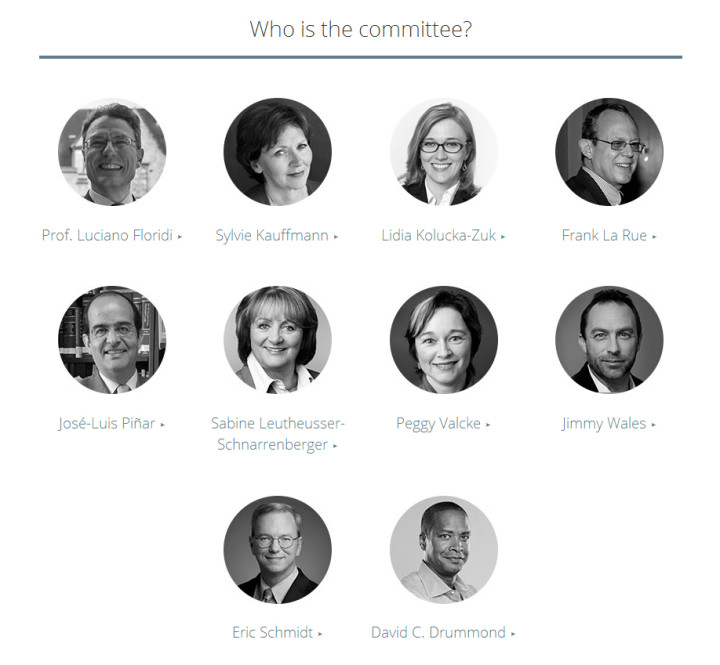 The members of committee include Wikipedia founder Jimmy Wales, Google executive chairman Eric Schmidt, human rights activist and conflict negotiator Frank La Rue and German MP Sabine Leutheusser-Schnarrenberger.
"We want to strike this balance right. This obligation is a new and difficult challenge for us, and we're seeking advice on the principles Google ought to apply when making decisions on individual cases," Google says on the page.
"In order to help us navigate this issue, we are setting up an advisory council to gather input from Europeans. The advisory council will hold consultations in Europe this fall, which we intend to stream live and record."
The council will publish a series of findings later this year after the consultations and will also look at contributions from governments, media, businesses, the technology industry and data protection agencies.