Greece: Yanis Varoufakis saved by wife in anarchist attack at Athens restaurant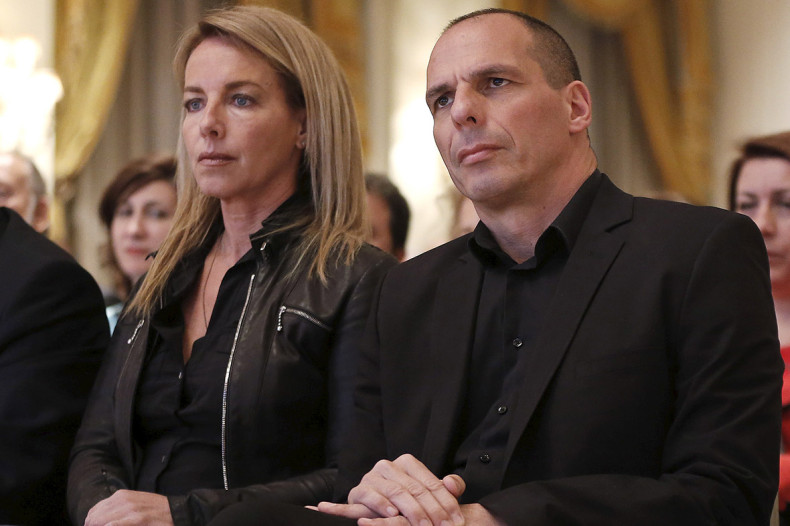 Greek Finance Minister Yanis Varoufakis said he was attacked in an Athens restaurant where he was dining with his wife on Tuesday night.
A group of hooded anarchists stormed the restaurant around midnight, throwing objects and threatening the couple.
The couple were unharmed in the attack.
"I don't believe their intention was to hurt us because if they did they could have, due to the force of numbers," he wrote in an email from the finance ministry.
"Before I could stop her and before the anarchists reached us, Danae rose and wrapped her arms around me, turning her back to them so that they would have to hit her before they got to me."
The move stopped the group in its tracks and they retreated from the restaurant to wait for the couple outside.
When the couple departed the restaurant, the verbal attacks resumed and Varoufakis spoke to a handful of the attackers.
"I started a dialogue with them, saying that I wanted to hear them out, even if that meant that I would be hit," he said.
The Athens neighbourhood where the incident occurred is considered an area popular with left-wing activists.
Varoufakis was recently relegated from his frontline position on the team negotiating an extension to the Greek bailout following a series of high-profile spats with fellow eurozone ministers.
Varoufakis was replaced by Euclid Tsakalotos as the Greek team seeks to reach a final deal that could stave off bankruptcy in the country.