Hong Kong protesters defiant as Occupy leaders poised to surrender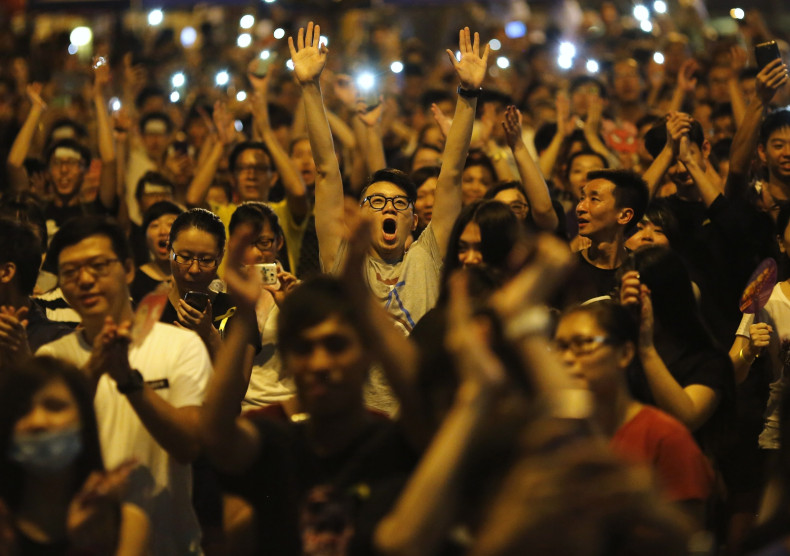 The pro-democracy protesters in Hong Kong have rejected their leaders' call to surrender, as the three figures who sowed the seeds for the demonstrations are poised to turn themselves in to the police.
Three prominent leaders of the Occupy Movement have announced their decision to surrender, insisting that it is important for such a transformation in the campaign so as to do away with any violence.
"As we prepare to surrender, we three urge the students to retreat," the leaders – Benny Tai, Chu Yiu-ming, and Chan Kin-man - told the press conference.
Two academics and a pastor have been the architects of Hong Kong's Occupy campaign which has been paralysing the global financial hub for the past nine weeks. The trio admitted that their participation in the rallies in occupied areas may legally constitute a crime.
However, Chief Executive CY Leung remains sceptical about the surrender of the three leaders having any effect on the ongoing protests.
While speaking at an executive council meeting, he said: "After spending all this time plotting and organizing the 'Occupy Central' campaign, the three initiators can finally draw a conclusion - it's easy to invite any occupiers in, but hard to send anyone away. And they themselves have already left to live a normal life."
In a related development, the protesters also remain defiant and vowed to press ahead with their demonstrations.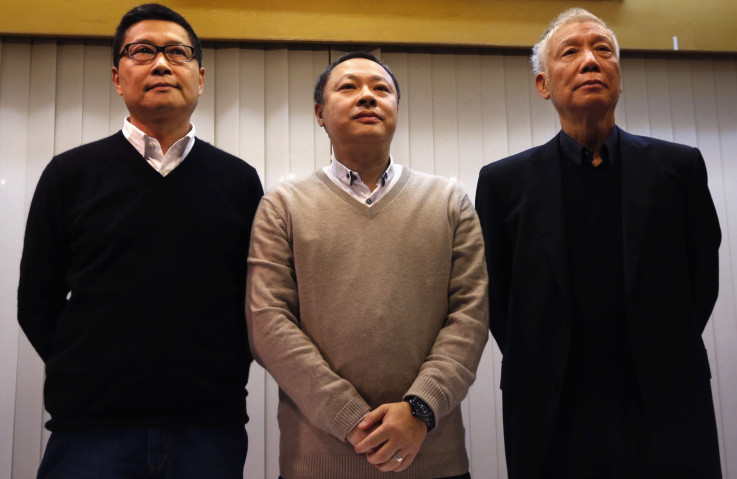 Occupy Central civil disobedience founders Chan Kin-man, professor of sociology at Chinese University, Benny Tai, law professor at the University of Hong Kong and Reverend Chu Yiu-ming attend a news conference on their voluntary surrender to the police in Hong Kong.
Bobby Yip/Reuters
Hundreds of protesters have stayed put in the Admiralty district, at the main camp site near the government headquarters.
Denouncing the leaders' decision, 18-year-old student Lorraine Lam said: "I think that announcement was quite nonsense because as I said, we have been through a lot, and I don't think that we should pack up our things and leave now," according to Reuters.
The protesters have been calling for larger political reforms introducing greater democracy in the Chinese-controlled semi-autonomous region of Hong Kong but the administration opposes such a move.