Huge Mashed Potato Spill Blocks A64 In North Yorkshire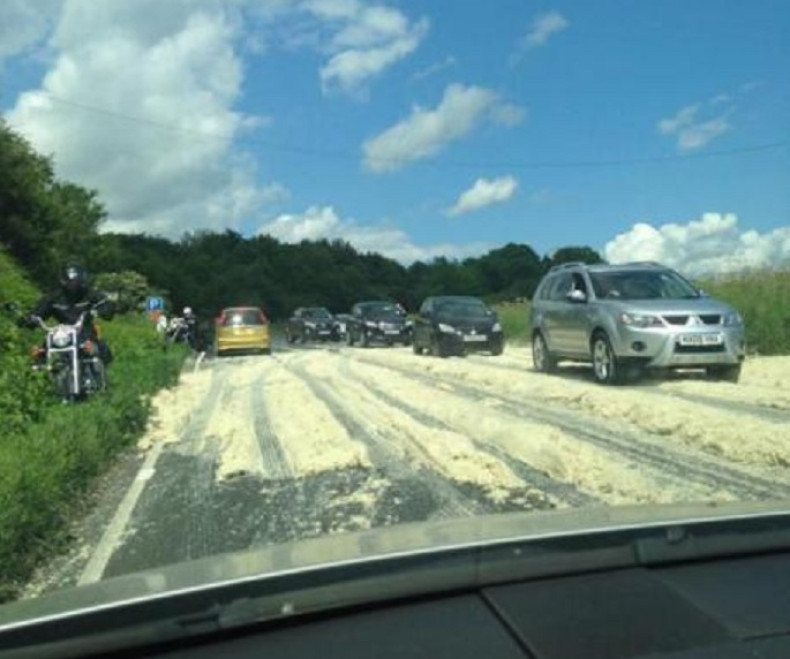 Drivers in North Yorkshire had to keep their eyes peeled to avoid a smash after a lorry shed its load of mashed potato on the A64.
The lorry shed around a quarter of its contents onto the carriageway near Malton at Crambeck junction, at around 3.25pm.
The lorry was travelling westbound towards York, before the road becomes a duel carriageway.
Firemen had to use freezing chemicals to help remove it.
A statement by North Yorkshire said: "Nobody was injured in the incident."