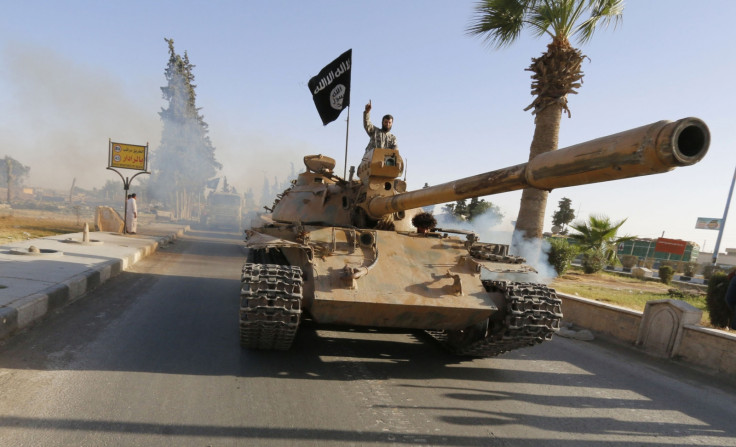 Several hundred Britons have high-level positions within Isis as fears grow that militants are set to return to wreak violence on the United Kingdom.
Stefan Aristidou, 23, from Enfield, North London, said that as many as 300 Britons were still in Syria and Iraq who were not mere foot soldiers but were in charge of the media and propaganda.
Through an intermediary in Syria, Muslim convert Aristidou, who gave himself up to authorities in the southern Turkish town of Kilis close to the Syrian border, told the Telegraph: "They have higher roles."
Moving to Syria to live under sharia law with his girlfriend in April 2015, he plotted his return to the UK after falling out with the Isis leadership. He described life under the jihadists as "like a prison".
"Some want to stay but there are some who want to leave. It's getting tougher and there are splits in the group about its future," he said.
Olivier Guitta, of security risk firm GlobalStrat, told the paper that the UK was one of the top targets for jihadists since the intervention in Syria.
"Many who joined Isil [Isis] have returned to the UK and they could be awaiting instructions. It is very likely that there is communication," he said.
Meanwhile, US-backed Syrian fighters known as the Syrian Democratic Forces (SDF) have made captured more districts in the fight for the city of Tabqa, which has been an Isis command centre, the BBC reported.
UK-based monitoring group the Syrian Observatory for Human Rights said the SDF now had almost complete control over the city, which is only 50km from its de facto capital of Raqqa.
A complicating factor is the opposition by Turkey to the presence of Kurdish militants, known as the Kurdish Protection Units of YPG, which form the backbone of the SDF. The militants have links to the PKK insurgent group, which is listed in Turkey as a terrorist organisation.
Turkish president Recep Tayyip Erdogan warned on Sunday that he may take action against the Kurdish militants in Iraq and Syria.