If Keith Vaz paid for sex, his prostitution report is biased and worthless
A report that backs decriminalisation is questionable if its chair has a vested interest to protect buyers.
In July this year, a UK Home Affairs Committee published an interim report on prostitution, recommending the decriminalisation of the sex trade.
It also made clear that the committee members, chaired by Keith Vaz MP, were unlikely to recommend introducing a law to criminalise those who pay for sex, stating that the committee was, "not yet persuaded that the sex buyer law is effective in reducing, rather than simply displacing, demand for prostitution, or in helping the police to tackle the crime and exploitation associated with the sex industry."
The sex buyer law is an approach first introduced by the Swedish government in 1999, and subsequently adopted by Norway, Iceland, Canada, Northern Ireland and France. Governments in Ireland, Israel, Latvia and Lithuania are considering the law, and in 2014 the European parliament and the parliamentary assembly of the Council of Europe both passed recommendations that the law be implemented as the best way to tackle prostitution across Europe.
Now it is alleged that Vaz is a sex buyer, we most certainly should be questioning the validity of that enquiry. An interim report that more-or-less recommends full decriminalisation of the sex trade should be declared null and void, bearing in mind that its chair appears to have vested interest in preventing the criminalisation of punters.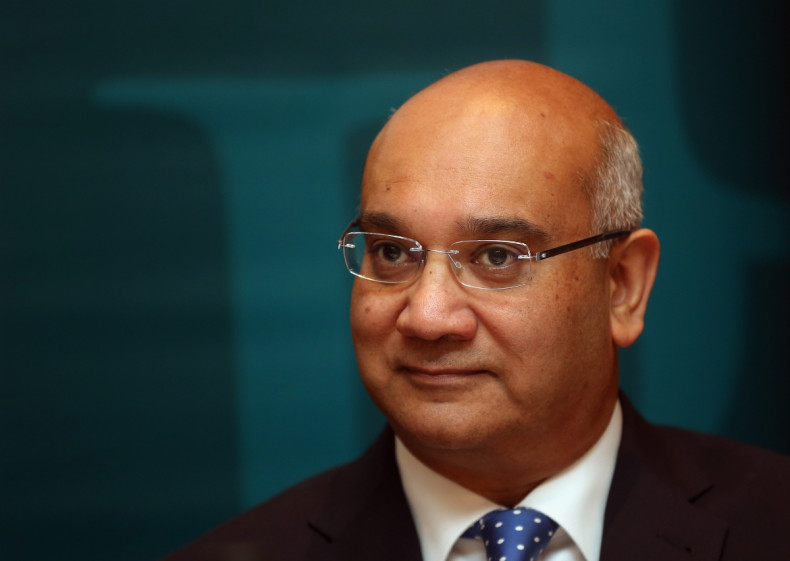 But when it comes to prostitution and the sex industry in general, the law is often an ass. Over the past 18 months I have been researching the global sex trade for my forthcoming book on the topic, and have visited 35 cities/states and countries, interviewing 150 individuals.
As a feminist campaigner against the sex trade, I am an ardent supporter of a law that decriminalises those selling sex, and criminalises the buyers. Unless this human rights approach is adopted, most countries will have laws under which the pimps, punters and brothel owners walk free whilst those desperate enough to be selling sex are punished.
During my research I have heard of the best and worst ways in which governments tackle this dangerous industry.
In the US state of Hawaii last week, a violent pimp had his conviction for pimping and carrying out a violent assault on one of the women he was controlling overturned because the prosecutor said, in her closing speech, that the victim was probably seen as 'just a prostitute' by the court, when in fact she is 'somebody's mother, somebody's sister, and a woman'.
Justin McKinley, who had been convicted in January 2015 of pimping and sentenced to 20 years in prison, was seen on video beating a woman in a hotel room. The victim had testified that she didn't want to be in prostitution anymore, and told the prosecutor that McKinley had beaten her for refusing to answer telephone calls from prospective punters.
The Hawaii Intermediate Court of Appeals ruled that the prosecutor's comment was not a legitimate area of inquiry and "could have inflamed the jury". How any court could consider evidence that a victim of a brutal crime is a human being 'inflammatory' is beyond me. Perhaps it is because so often, the women in prostitution are considered less than human, and therefore treated as such.
The only effective way to tackle an industry which is built on vulnerability, exploitation and desperation is to support those unfortunate enough to be selling sex, and ensure that those creating the demand pay the price.
Two years ago, feminist law reform campaigners won the battle to overturn another outrageous legal approach to policing the sex trade in Hawaii – police officers investigating the sex trade were permitted to have sex with women in prostitution in order to "prove they were prostitutes".
Other US states have problematic approaches to policing prostitution. In 2014, an undercover cop was discovered to have had sex with a woman in a brothel when his sergeant read an affidavit he had submitted after making a prostitution arrest. Police are no longer allowed to enjoy sexual favours as part of their job, but cops in Michigan still allows such activity.
A number of countries, including the UK, are tempted to implement the New Zealand model of blanket decriminalisation of the sex trade, as lobbyists have long argued that this is the only way to keep the women safe. But when criminal sanctions are removed from sex establishments, it becomes the responsibility of health officials to carry out inspections. I have access to data on New Zealand obtained via the Official Information Act which shows that, aside from 12 that were conducted in 2003 in the first few weeks of the new legislation, only 11 inspections occurred across the whole of New Zealand until January 2015.
According to its own government report, senior police officials have admitted that policing of organised crime in legal brothels is "patchy" and the regulation of brothels is "often woeful". One investigator noted that because of decriminalisation police were not required by law to investigate the goings-on, and organised criminals infiltrated the off-street sex industry. The illegal trade has expanded alongside the legal venues, and street prostitution has massively expanded since the law was introduced in 2003.
The only effective way to tackle an industry which is built on vulnerability, exploitation and desperation is to support those unfortunate enough to be selling sex, and ensure that those creating the demand pay the price. There is as little room for pimps to be reclassified as respectable business men – as they are under the New Zealand model – as there is for police officers to consider having sex whilst investigating activities in a brothel as a mere perk of the job.