Internet porn leaves women feeling 'unsatisfied' by male sexual partners
Research suggests more women have unrealistic expectations about partners' stamina.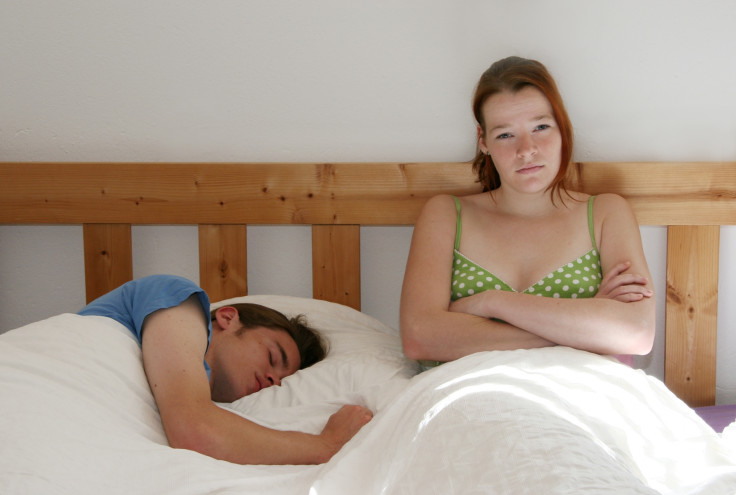 Women who watch porn are being left with unrealistic expectations of their partner's sexual performances after watching porn movies showing fantasy sex which are not replicated in "real-world encounters".
The rise in the number of women watching pornography online has meant more are expecting bigger and better things from their male partners after seeing how sex is performed in the world of adult entertainment, according to research..
There have been many studies suggesting pornography can warp young male's minds about sex, such as genitalia size and treatment of women, but studies suggest similar issues are now being felt by the opposite sex.
Kaitlyn Goldsmith, who led the study in Canada, said: "Intercourse is shown to last longer than average, men sustain erections longer and women experience orgasms more easily than in real-world encounters."
The study of more than 1000 adults at the University of New Brunswick adds: "The often narrow representations of sexual performance and physical attractiveness in pornography may be linked to sexual concerns and sexual expectations among young men and women (e.g., body- and performance-related sexual distractions, negative genital self-image, expectations of one's partner)
"The results of this investigation suggest that individuals who consume visual pornography may experience some forms of sexual insecurity and sexual expectations related to their pornography use."
Lucia O'Sullivan, professor of Psychology, University of New Brunswick, added in an article for The Conversation: "Young people turn to porn to find out how things work, but what they learn is not especially helpful. Porn provides lessons in exaggerated performance, dominance and self-indulgence. The relationships are superficial and detached.
"Producers rely heavily on shock value and 'freak' to maximize viewer arousal, distorting our understanding of what is typical or common among our peers."
Relationship charity Relate previously revealed that 34% of people in the UK are satisfied with their sex lives. A majority the common causes of sexual dissatisfaction were a lack of emotional intimacy (84%) and lack of communication (75%).
The studies arrive as Norwegian television have announce plans to attempt to stop young people learning about sex through porn by getting real live couples to have sex on air.
The plans are to show the programme on the government-owned NRK channel and aim it at teenagers.
Hakon Moslet, NRK's editorial director, told The Local: "Just showing surgically enhanced bodies and overly choreographed sex creates false hopes and misperceptions. We hope that by showing sex in its entirety, rather than merely as penetration, we can provide the target group with the right approach."
© Copyright IBTimes 2023. All rights reserved.