iPhone 6 Specs, Price and Release Date Leaked via Amazon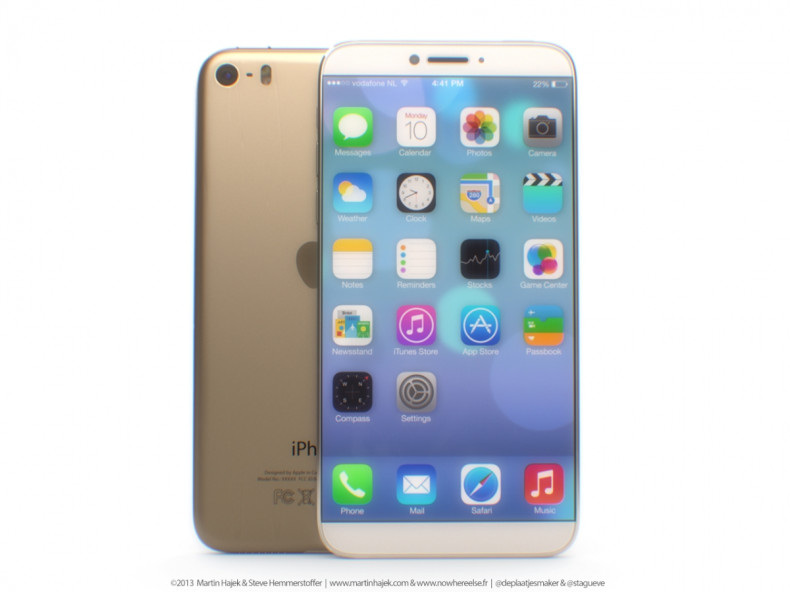 Freshly leaked details of long rumoured iPhone 6 specifications, price and release date have been recently spotted via product listing page on the Amazon Japan marketplace.
The report further explains that the 64GB variant of iPhone 6 was put up on sale for a staggering price of $1,377 (139,999 Yen), which is far more expensive than the $849.99 ($919.69 including tax) price tag for the current 64GB iPhone 5S.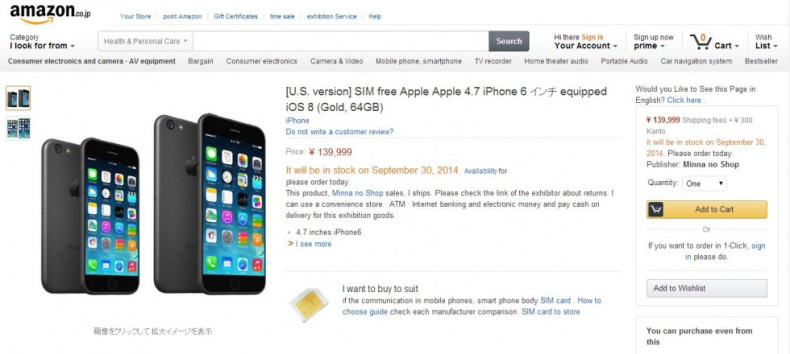 It seems another tech portal, Load The Game, has managed to grab the screenshots of the product listing on the website, before the page was actually removed by a seller at Amazon Japan's marketplace.
The portal clearly gets the credit for spotting and leaking the product information, which reveals a host of details, including dimensions (130 x 65 x 7mm), weight (113g), storage upgrade (up to 64GB) and the availability of gold colour for the handset.
Although there is no clue about the processor configuration for the advertised iPhone 6 phone on the product listing page, it is likely that Apple might tout it as the A8, which is the most-widely rumoured successor to the A7 chip on iPhone 5S.
There is no word on the processor's clock speed and amount of RAM installed on the handset.
Coming back to the design, the product listing page clearly shows the iPhone 6 in 4.7in and 5.5in display variants wherein the proportions of the two handsets seem to be wrong with the 5.5in model looking huge, according to Forbes.
Unlike the improper display sizes, the leak suggests the dimensions are along the expected lines, wherein the phone measures just 10mm taller than the 4in iPhone 5S and barely 6.2mm wider, while weighing in 113g, which is same as the iPhone 5S.
Contrary to earlier rumours suggesting maximum upgrade of 128GB storage, there is no listing for 128GB upgrade option for the iPhone 6 on Amazon Japan marketplace.
Nevertheless, any possibility of Apple introducing the 128GB upgrade option for iPhone 6 cannot be ruled out, given the anonymity and scepticism of this listing.
According to the listing, the iPhone 6 is expected to go on sale starting 30 September, although the speculated release date points to 19 September.