Iran launches own search engine Yooz to beat internet-related sanctions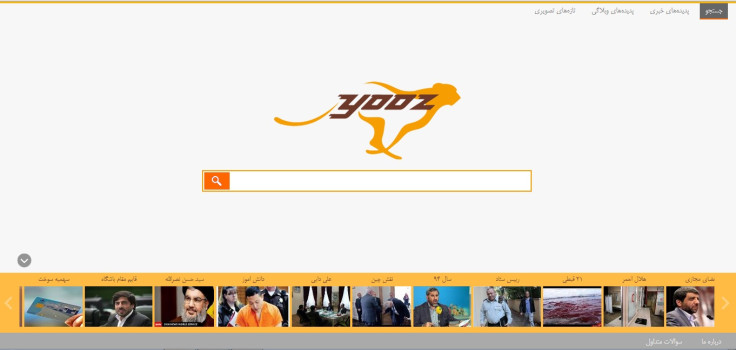 Iran has officially launched its own search engine called Yooz in order to beat the internet-related sanctions imposed by western powers over Tehran's controversial nuclear programme.
Iran's Ministry of Communication and IT has said the search engine is capable of supporting up to one billion Persian websites. In Persian, Yooz means cheetah.
The ministry added that web search system, which will work under the domain www.yooz.ir will be much faster and secure than existing engines such as Google, Yahoo or Bing.
The search engine was unveiled during a ceremony in capital Tehran which was also attended by Communication and IT Minister Mahmoud Vaezi.
"Iranian users visit Google 25 million times a day, which makes countries such as Germany, France, Italy and China fall in tenth ranking and onward," said Mehdi Naghavi, who oversees the entire Iranian project.
Naghavi said Google was gradually turned into the "spine of the internet usage" and the Iranian project will help in crawling out of the compulsion.
Naghavi emphasised the domestic search engine will help Iranians circumvent the US-led economic sanctions and will also grant the academic world the access to the Persian cyberspace potentially removing the hurdles.
The Iranian expert continued: "In the first phase of the project, one billion Persian websites have been covered and in the second phase Persian, Arabic and English websites coverage will increase to 6 billion, and then up to 24 billion websites in the third phase of the project."
Another search engine named Parsijoo will also be launched later this year, said the minister during the event.
© Copyright IBTimes 2023. All rights reserved.