'Iron Spade' - Israel's New Weapon Against Hamas Terror Tunnels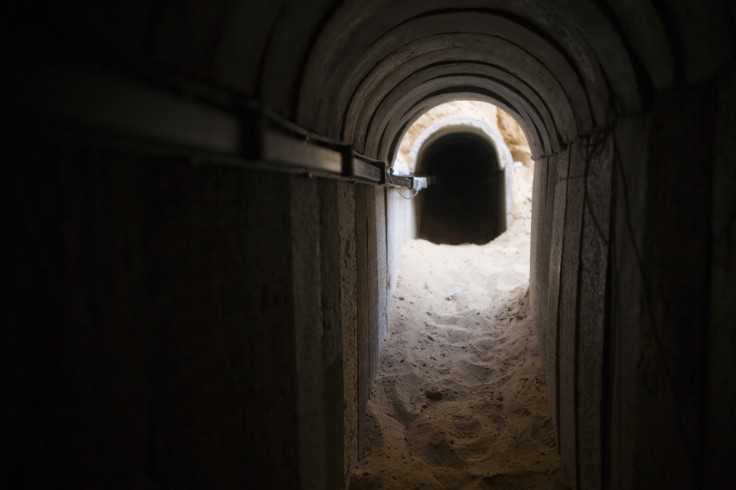 Israel is believed to be working on its newest weapon system, codenamed "Iron Spade", in its fight against the sophisticated terror tunnels developed over the years by Hamas.
In what has been described as the underground equivalent of Israel's successful Iron Dome missile interceptor system, the Iron Spade will detect Hamas fighters' attempts to dig tunnels, a Sunday Times report said.
Israel's biggest firm in developing military technology, Elbit Systems, is said to be leading the project while Rafael, which is behind the Iron Dome, is also involved.
Sensors, fitted with transmitters, will be installed at key positions to detect any new excavations, and a new generation of robots will be deployed for obliteration of the efforts.
In some areas, physical barriers up to a depth of 100ft will also be set up, Al Arabiya reports, citing the Israeli daily Yediot Aharonot.
The new project, estimated to cost Israel about £430m, will protect the country's 42-mile stretch of border with Gaza.
"It's a global strategic problem and threat. It isn't a wild guess to assume that [there are already] offensive tunnels in the north, and even in Syria," Atai Shelach, a former Israeli military official who was once tasked with tunnel destruction operation, said.
The terror tunnels built by Hamas have been posing a huge challenge for the Israeli forces for several years, even during the latest Israel-Gaza conflict.
Israel recently announced the country's determination to completely destroy the Hamas tunnels in the Gaza Strip region.
© Copyright IBTimes 2023. All rights reserved.